It's a challenge to find the best skin tone art materials: with dry media, pre-mixed skin tones can make your portraits look more realistic.
It can be a real challenge to find the best skin tone art materials for your portrait projects. When you use dry media such as coloured pencils, pastels or markers, you'll probably need to seek out colours in near-skin tones to make your portraits blend more easily and look more realistic, so here are the best skin tone art materials sets I could find to help you out.
There are so many different kinds of media to cover that I'm going to have to cover them in stages, and add them to this post as they're completed (or else this is going to take even longer!), starting with skin tone markers.
Skin tone markers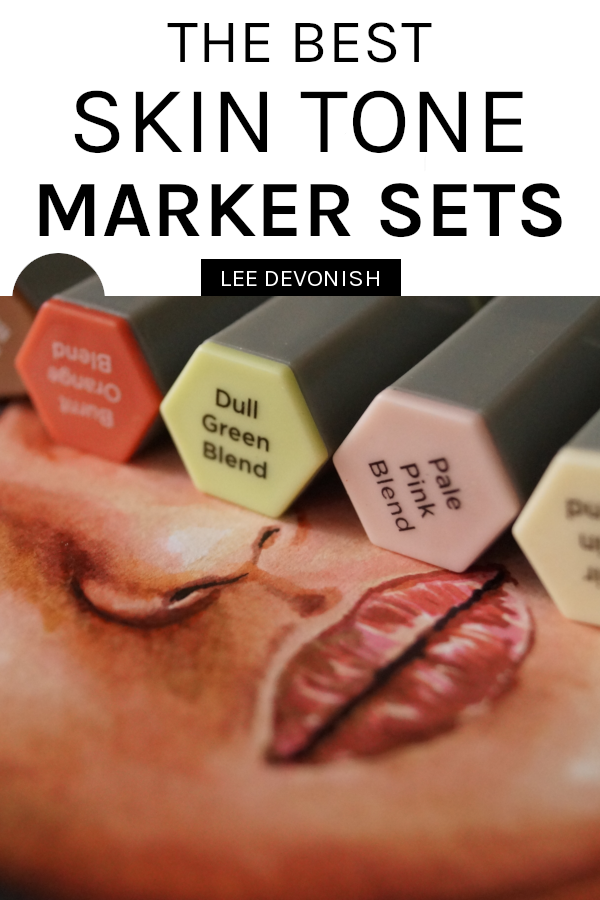 Copic are the acknowledged king of alcohol markers, and this set of 12 skin tone markers covers a great range, and includes a colourless blender as well.
Compare prices from Art Discount*, Jackson's Art Supplies*, eBay* and Amazon*
These Winsor & Newton brush markers are a brilliant option for a concise, high-quality set. The brush tips add an extra layer of versatility at a good price.
Compare prices at Jackson's Art*, Art Discount*,
These Winsor & Newton markers are twin tipped like the previous version, but feature a bullet and chisel nib instead of the brush tip. They're available in two separate sets, with the first being paler colours and the second darker.
Compare prices on Art Discount*, Jackson's Art,* Amazon* and eBay*.
This massive set of colours is what inspired me to seek out more information about alcohol markers and spilled over into skin tone sets in general. Only available from Arteza or intrepid resellers, the range of browns and peaches covers everything you need to illustrate a truly diverse range of portraits.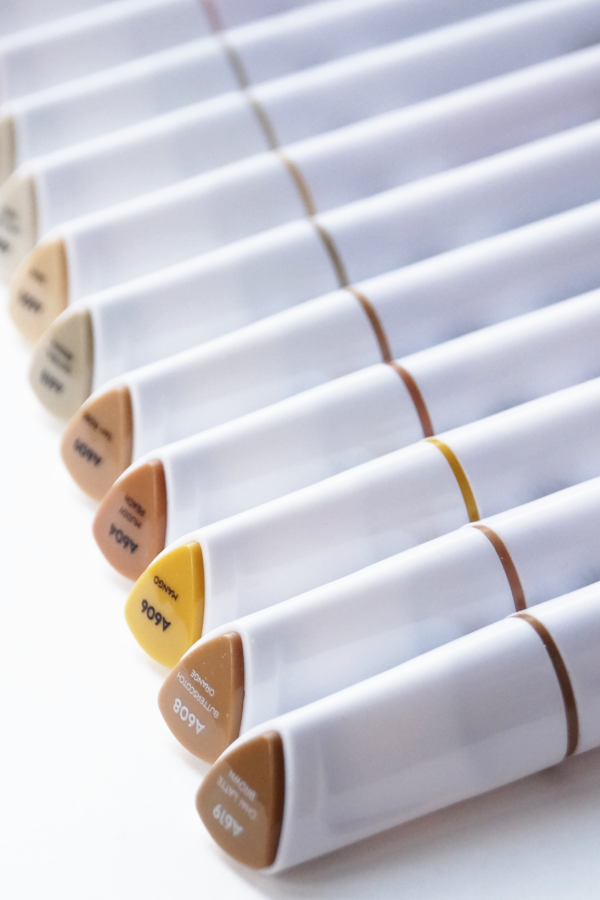 I bought these for myself and am very impressed with the selection! Honestly, I've spent more time photographing these markers than I have actually using them because the range of colours on the caps just looks so beautiful lined up… yes, I know it's strange but it still makes me happy.
Compare prices from Arteza*, Arteza UK*, Amazon* and eBay*.
Spectrum Noir
Spectrum Noir does a range of skin tone sets within their original markers as well as their TriBlend markers.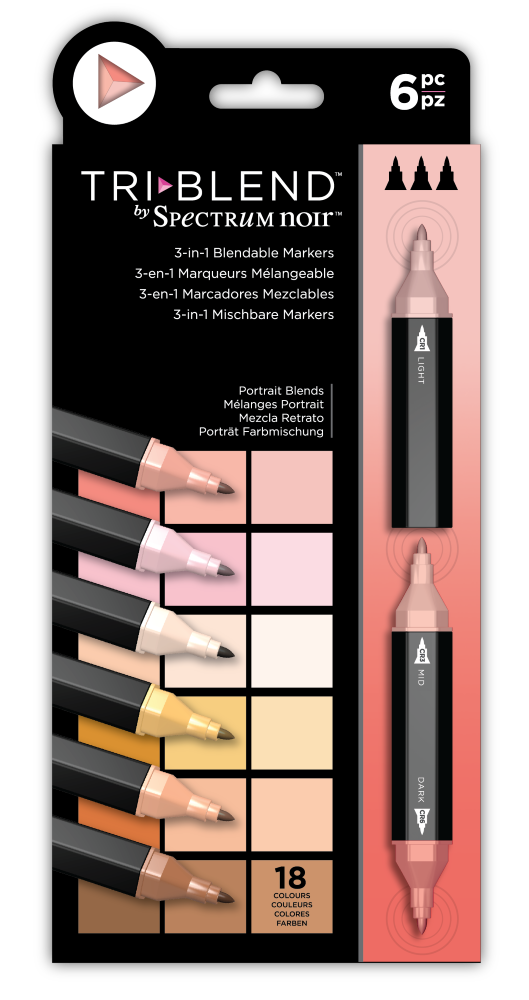 Their TriBlend Portrait Blends* feature chisel and bullet tip nibs, and come in a good range of colours, but just not as dark as I would like to see. Instead, I prefer the three Spectrum Noir Classique* skin tone sets: Portrait, Fair Skin and Dark Skin.
I recently bought two sets of Spectrum Noir TriBlend brush markers: for my own curated set, I chose the TriBlend Brush markers in Natural Tones* which is also a skin tone set, and Autumn Hues*. These work wonderfully together for a good dark skin range.
Compare prices on Craftstash*, Amazon* and eBay*.
The history of skin tone colour naming has been a bit of a problem, really, so I hope this post has helped you find more interesting alternatives to that strange peach "skin colour paint"! I'll be bringing more skin coloured pastel, coloured pencil and paint sets as soon as possible, so pin this post for later.