Studio Notes 18/07/20 - This week I had to make sure that I made time for filming a Crafsman tribute for his "You Be Crafsman" YouTube competition.
This was a "bitty" kind of creative week – doing a bit of this and a bit of that, and starting a bit of a big job when we began our bathroom renovation. Still, I had to make sure that I made time for filming a Crafsman tribute for his YouTube competition.
I've mentioned the Crafsman before, but although in that post I called his channel "the perfect combination of information, fun and good vibes", I haven't gone into just why I'm such a big fan.
When you've been to art school and spent time writing academically about art, culture and art theory, there's a real danger that you can find all of the life and love of art sucked out of you. It can be stressful, trying to anchor an art practice in the context of history and contemporary themes while looking (and writing) as though you belong.
One of the things that I love about the Crafsman Steady Craftin' show is that it's unabashedly about enjoying the process of creating and learning new techniques, with a teacher who has a high level of skill but isn't afraid to show their own mistakes.
The fact that the channel is fronted by a puppet is absolute gold. It's the same concept of the avatar that I've been messing around with with my little figures, and it shows that sometimes you can use these stand-in characters to express yourself, communicate and reach others more effectively than if you relied on yourself alone. My little figure is a bit like armour to me; I can send her out into the world knowing she's doing my heavy lifting, saying what I want to say without worrying about how I sound. Cindy Sherman might be the go-to for examining artists' alter-egos, but I understand my own current work in the context of the Crafsman.
For those reasons, I wouldn't want to know the Crafsman's identity. The magic lives in the willing suspension of disbelief we enter into when we go from the fuzzy face of the Crafsman in his intro to his black-gloved hands guiding us through pouring silicone.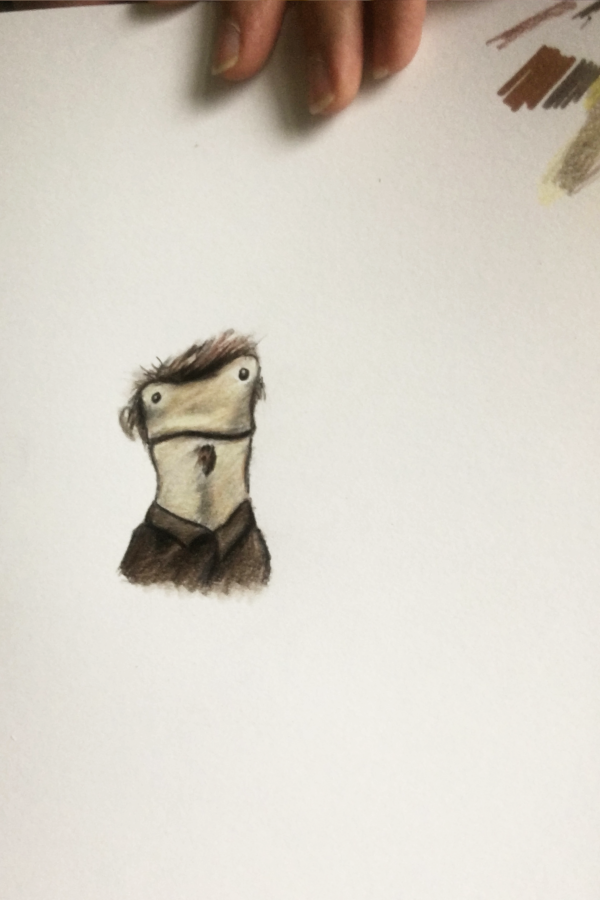 Nostalgia features heavily in the episodes, and it's not surprising that Crafsman is constantly compared to Bob Ross. It's the kind of comfort that someone like me, who grew up with Ross, Mr. Rogers, Sesame Street and Fraggle Rock, will happily dive into to get away from the world outside.
Also, for people like me who don't sound like the people around them, Crafsman's extremely recognisable voice and accent puts you into the frame of mind of accepting your audible difference as what makes you special. It makes me feel more happy to feature my original accent rather than worry about "performing" it.
Besides all that feel-good factor, the Crafsman actually has some incredibly helpful tutorials, and is entirely responsible for my sudden all-consuming desire to learn stop-motion animation! It only made sense to use the skill I picked up from the Crafsman's videos to make a video tribute of my own, right?
Anyway, the preamble was all to say that Crafsman's having a competition, wherein his viewers can submit a video of themselves saying his introductory phrase, and have it featured in a Crafsman video, besides winning a lot of swag.
Every Crafsman fan wants the free stuff, of course, but it's a wonderful chance to be a part of the community. My animation is still rough, and I haven't been practising as I should have (you can see exactly why every week!) but my efforts made my family laugh, which was a win.
I'll post the video and link to the playlist here once the competition has closed.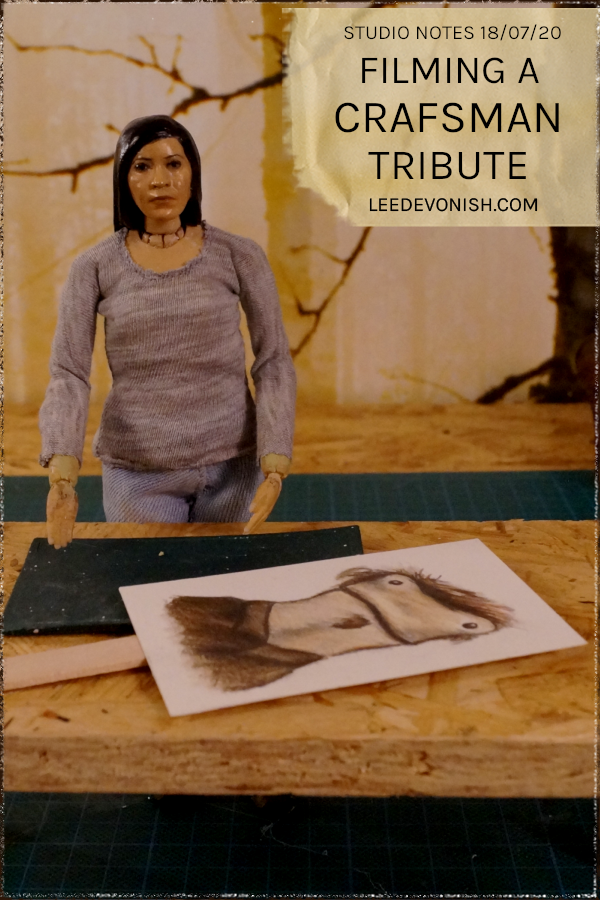 * denotes affiliate links