I finally made prints from the block I carved, but I haven't yet shown them as a finished edition for sale. So this is a bit of a quick preview!
Block printing for the first time in the studio
A friend of mine was getting rid of a desk, so I pinched it to give me a separate surface that would be perfect for cracking on with the printing. It was great, but I still covered all of the available surface and ran out of room. I just can't work any smaller…
Hand rubbing with a baren
At first I really struggled to get a satisfactory print with my plastic baren, so I substituted the back of a stainless steel measuring cup. It worked fine, but what I didn't expect was getting hot fingers from holding the inside of the cup as I rubbed it over the block!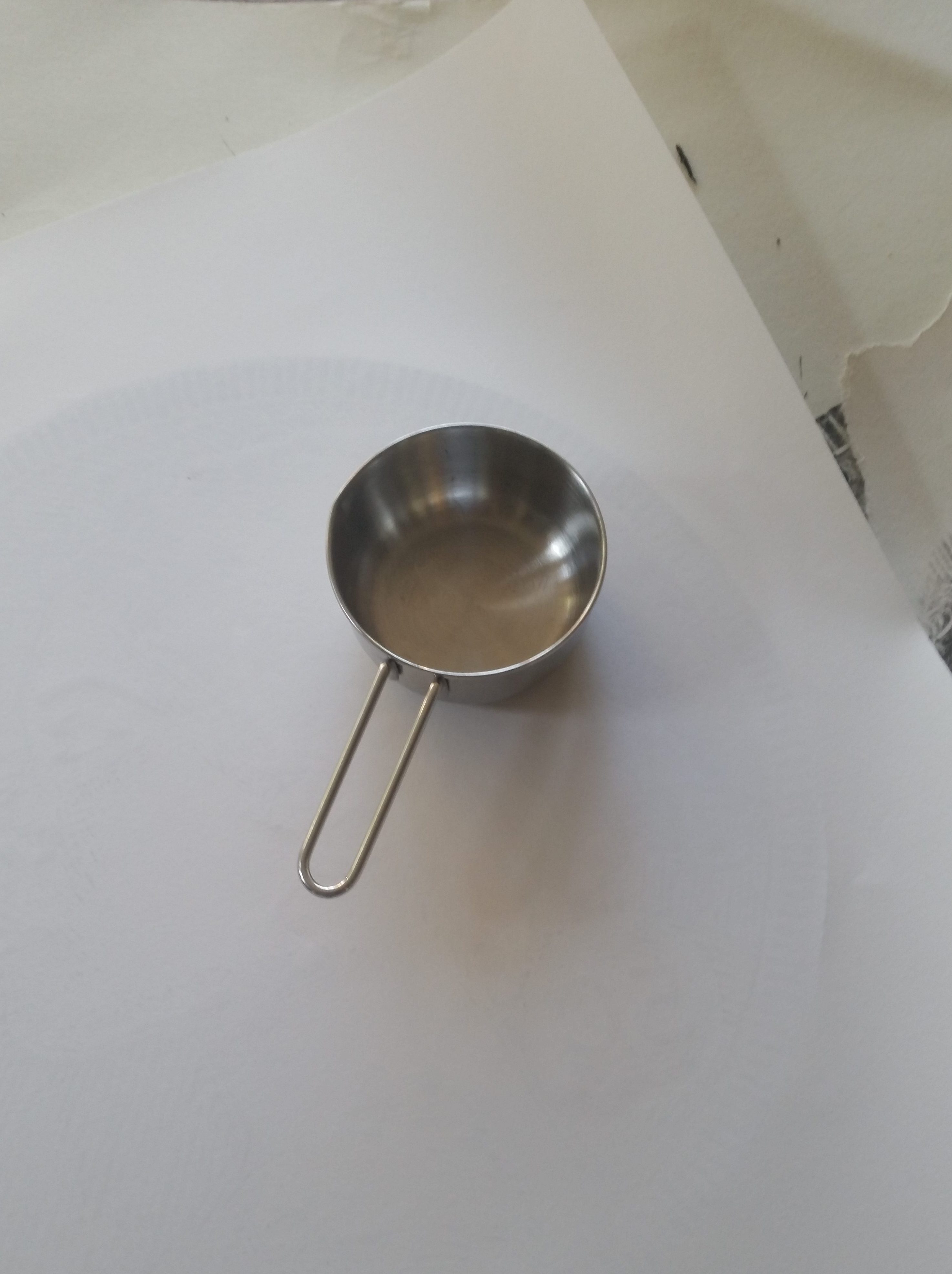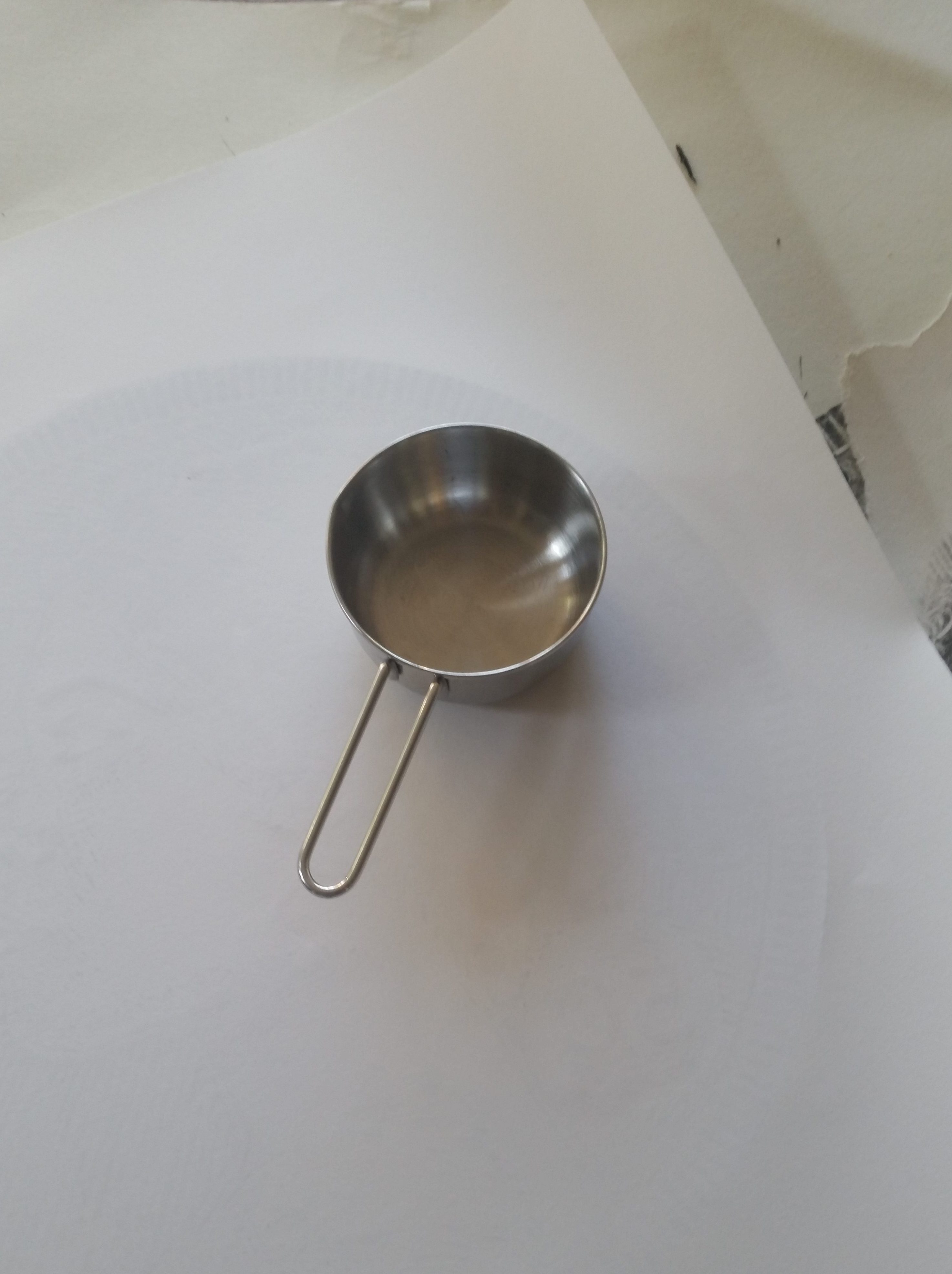 As there was no room for stacking wet prints, I used some old skirt hangers that I'd been saving just for this purpose, along with some doubled-up space-saving hanger thingies.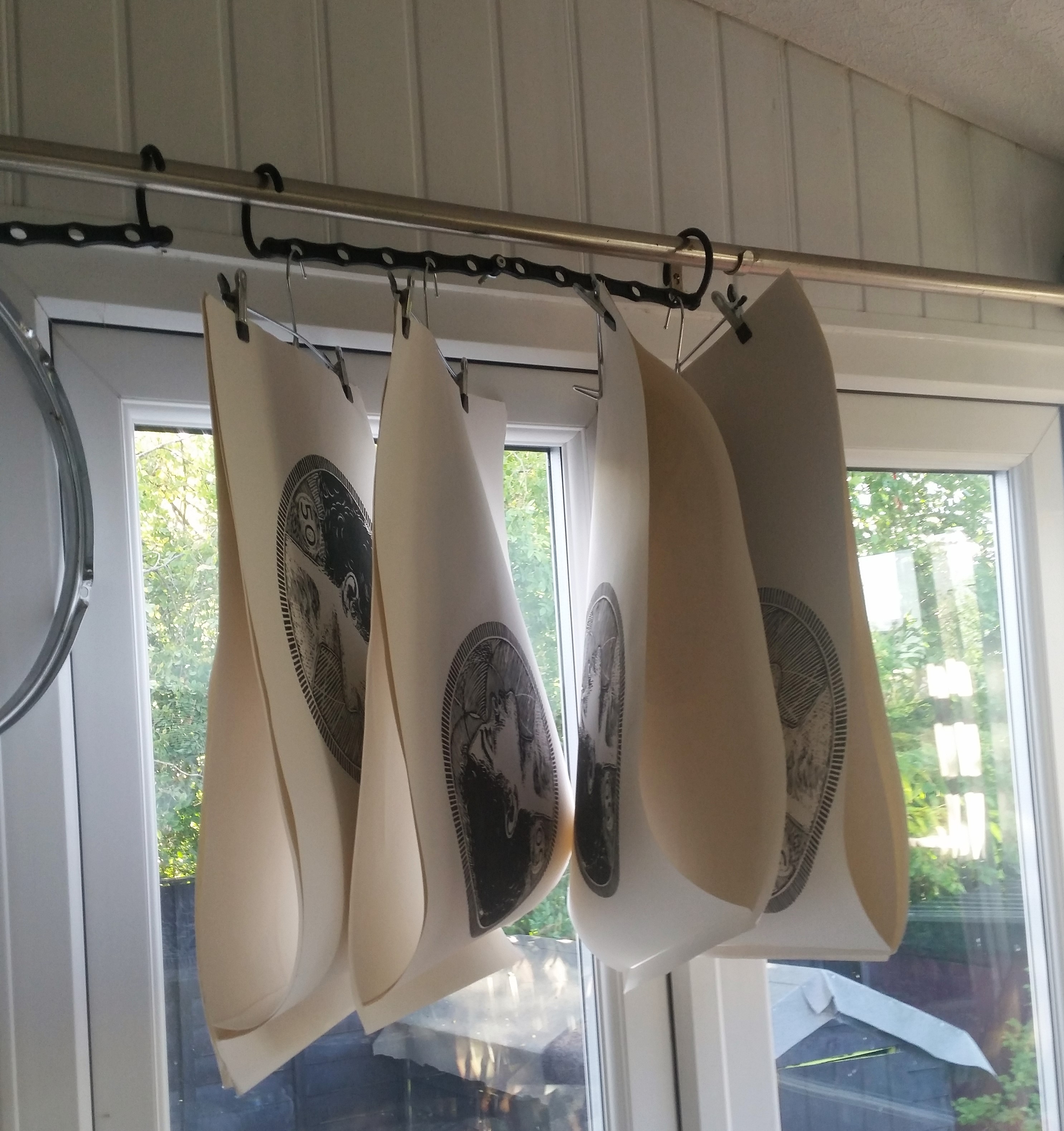 Casting aluminium ingots
We got the furnace fired up again to melt more cans and make more ingots in readiness for casting our finished projects.
In all honesty, it was a bit of a pain not jumping straight into casting the end products, but I didn't even have a finished prototype of my coin sculpture, so there was no point in rushing it.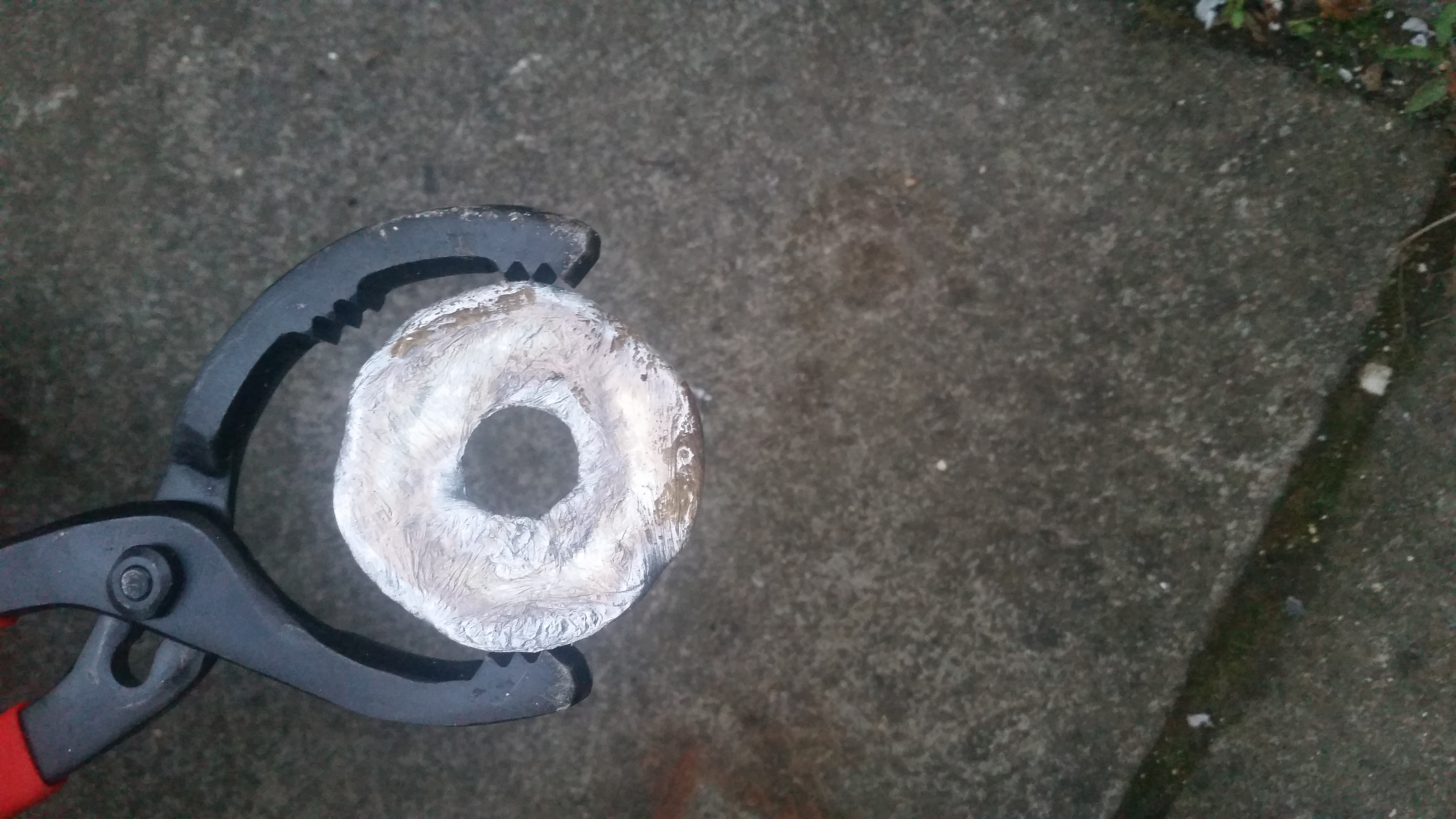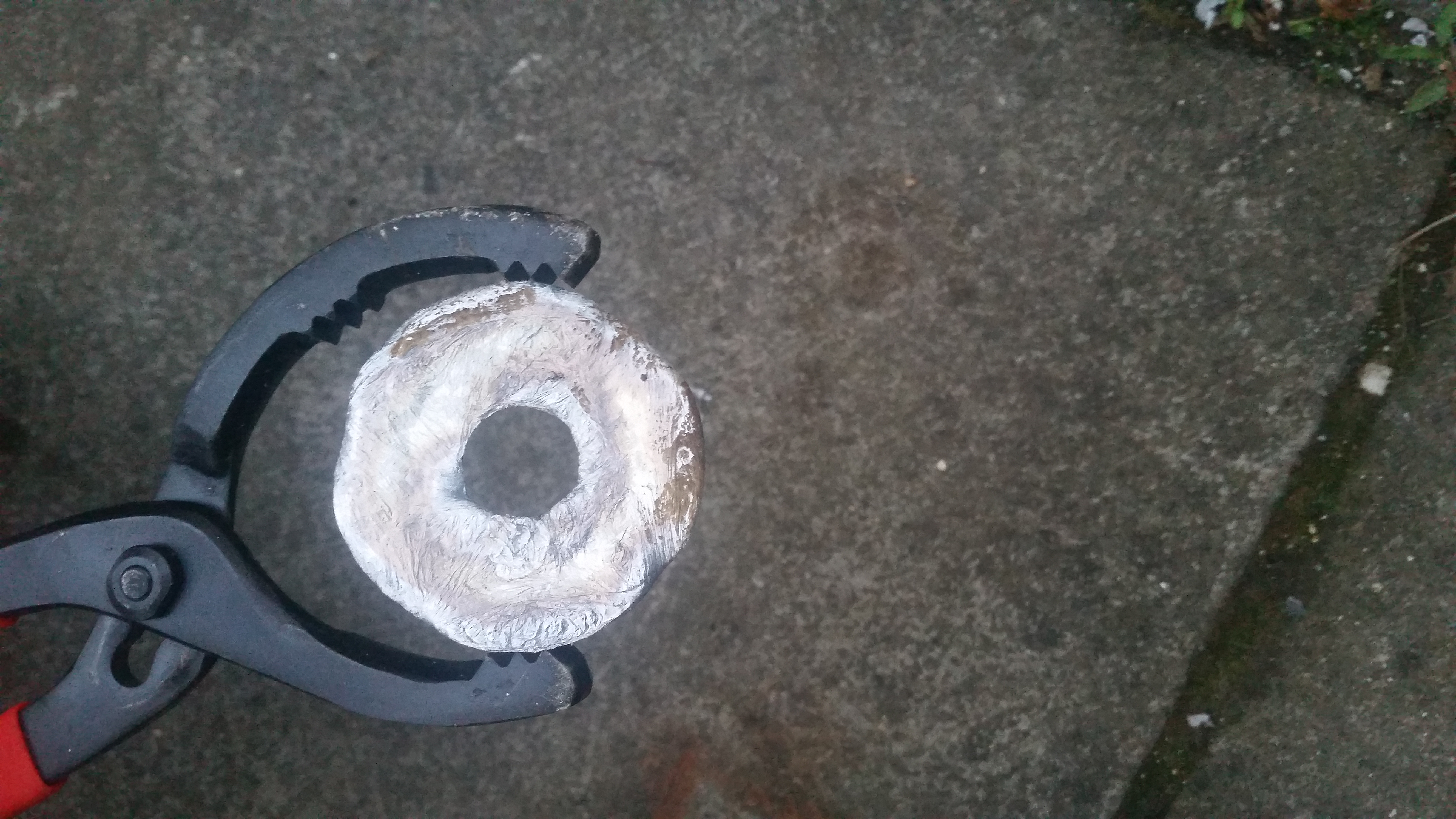 I sacrificed a donut-shaped muffin tin for the cause. It was worth it as I never seemed to get anything out of there in one piece anyway, and the ingots come out as cute mini metal rings!
Coming soon…
I've got a coin prototype that I'm almost happy with and some new coin prints to add to the store.  In between these projects I did a bit of graphite and charcoal drawing on canvas and played around with combining it with acrylic colour… so yeah, lots to share next time!