This is a story of experiment and of failure. Oh well!
I don't paint on canvas. I haven't done in a long time. The texture of the weave just gets in my way and interrupts the fine detail that I'm trying to achieve. I prefer my surfaces to be smooth and to have texture develop only where I place it, unless I'm painting on a minimally textured watercolour paper – it's usually the kind of surface that contributes to the feel of the work without sticking its nose in where it isn't wanted. 
Another material I don't use much is acrylic paint – it's never tempted me across from oils or watercolour. However, I have used it in sculpture recently, because of its quick-drying nature and the chance to use it as a 3d material.
Experimenting and letting go
As I had a few pre-stretched canvases that had been given to me years ago, I thought I might as well have a go at using them for experimenting with different media as well as for filling space on my own walls at home. 
Drawing with charcoal on canvas came to mind as progression towards some monochrome paintings I'm thinking of doing.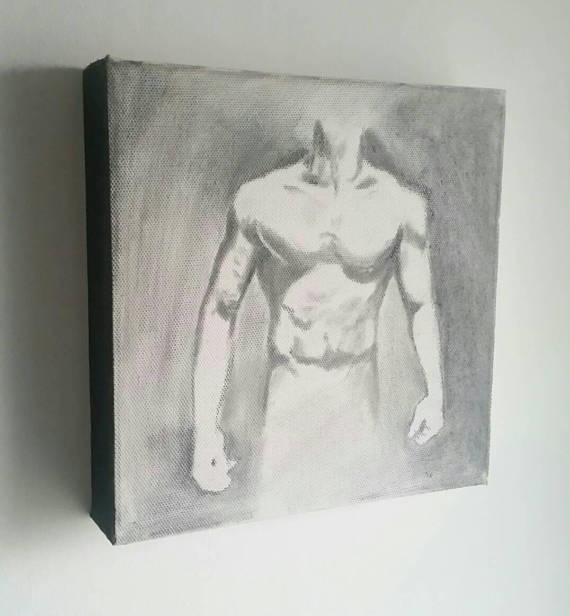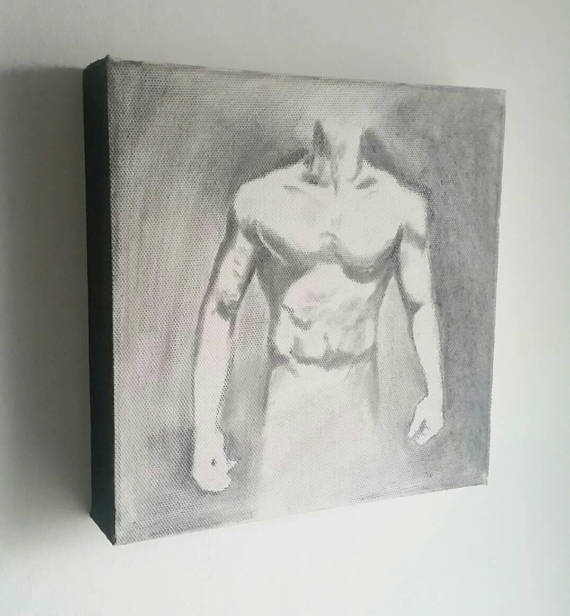 It's not the first time I've used primed canvas as a ground for drawing, as I'd already done a graphite piece.
The weave of the canvas seemed to be an inviting surface for charcoal drawing, so I started by scaling up a smaller sketch by gridding, and then losing patience and jumping straight in. Pushing charcoal and graphite around the canvas with my hands was fun enough, but I just wasn't feeling happy with the resulting image.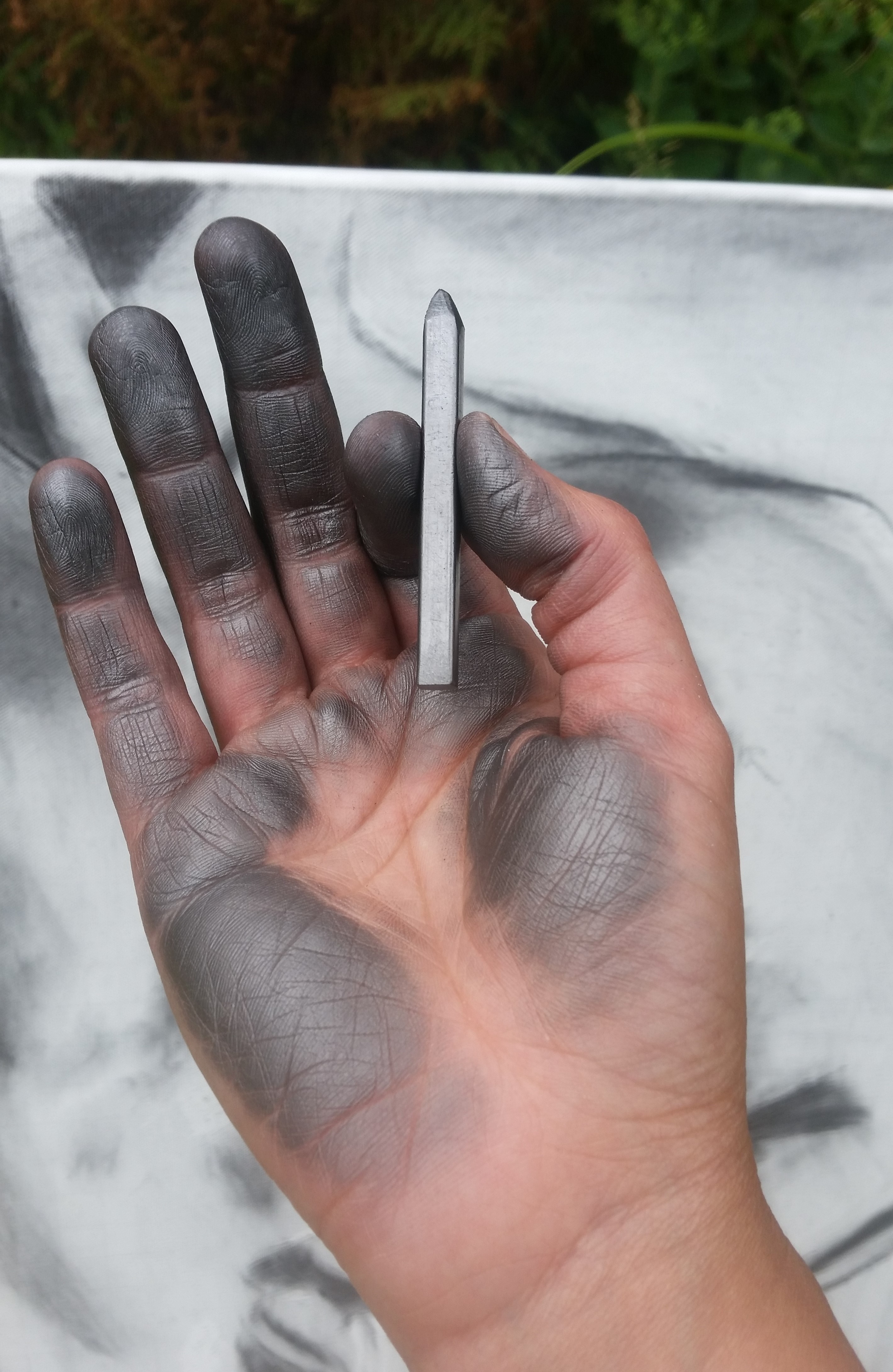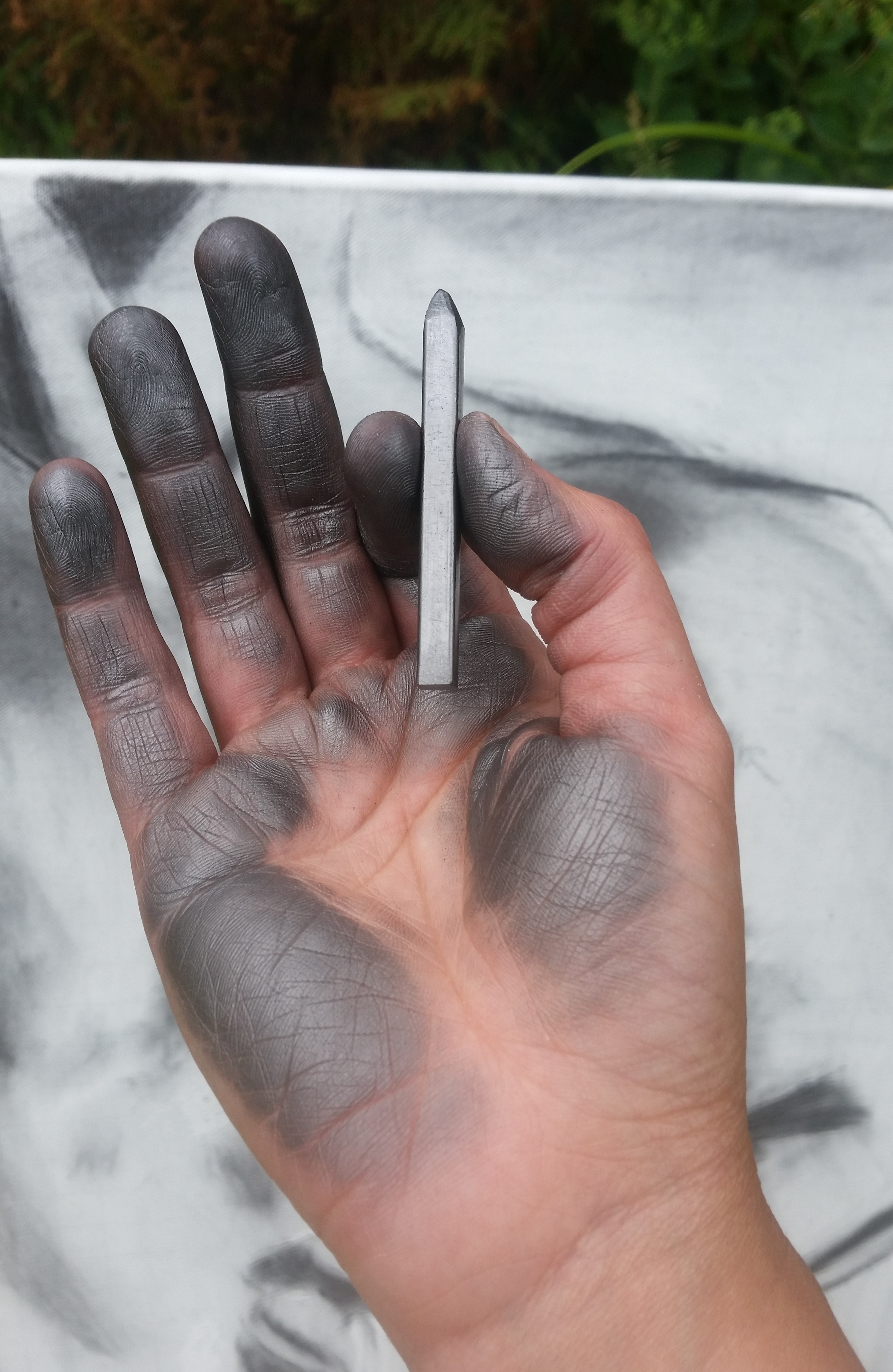 The problem was, once my family had seen it, they loved it. Fair enough – we're allowed to like different things and different kinds of art; they enjoy stuff that looks like stuff, and that's mostly what I do, but I need a few more layers that this piece just didn't have. There just wasn't enough tonal variety and not enough subtlety.
Just to see what would happen, I worked in some golden-yellow acrylic paint to frame my subject. It was better, but not convincing me that it was good. It had gone towards those ubiquitous superhero canvas pictures – a really dangerous spot to end up in.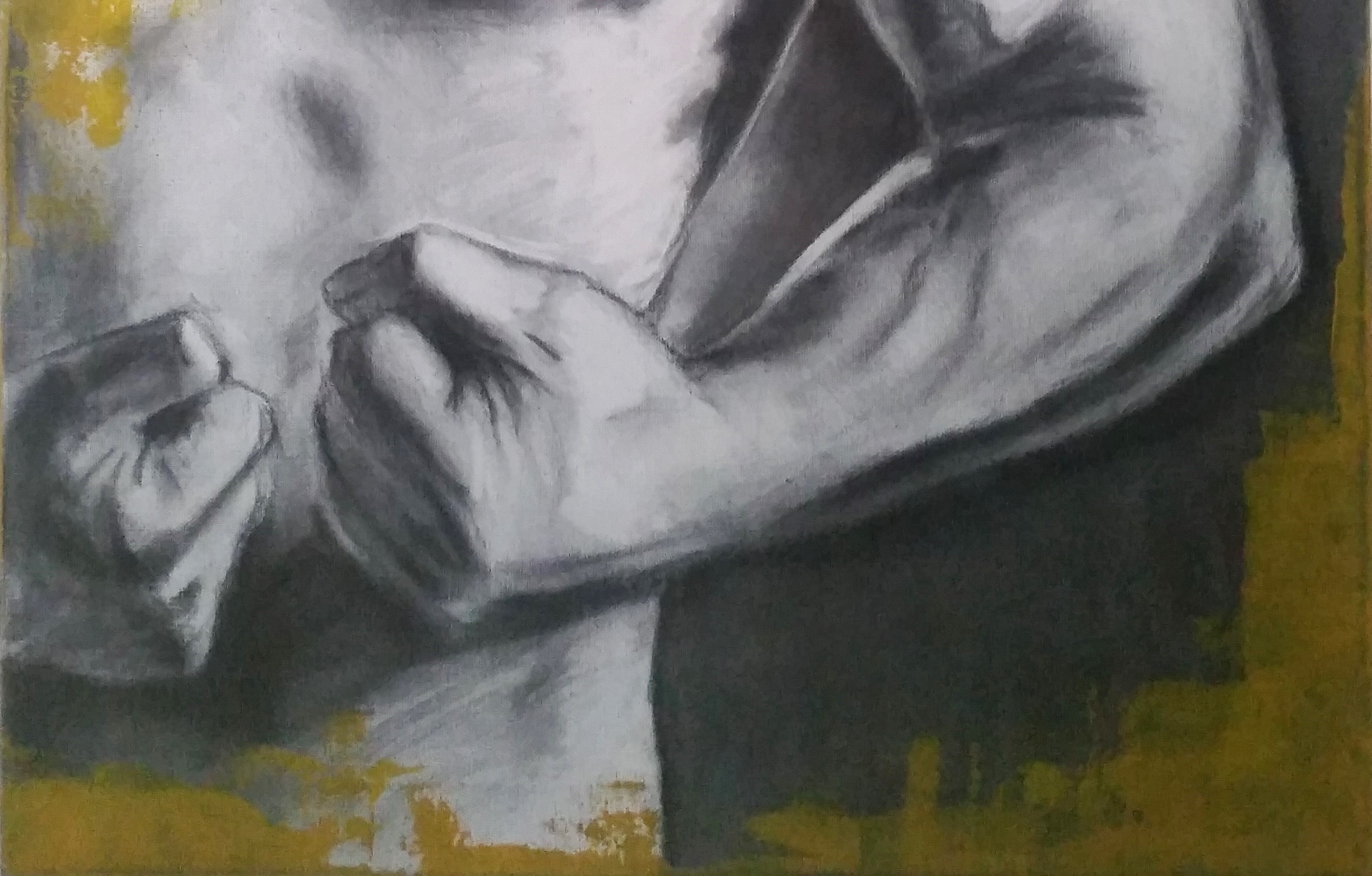 Still, it ended up on the wall in our living room, gnawing at my insides.
I left it for a month and eventually tried to bring it back around, but couldn't.  I just didn't like it, and I had to start negotiating with the family to replace it with something else.
What was wrong with it?
The drawing was off.
The composition was poor.
The subject's pose was wrong – not engaging enough.
The rendition of the form was too flat.
Basically, it was a rushed experiment and no more.
What it's taught me is that it's great to play around and do different things, and it can be very enlightening, but you don't have to commit to everything you produce. If the work isn't up to scratch, it's not up to scratch, and it can exist as an opportunity to learn. I think that I will keep some things in mind, like drawing on canvas and incorporating controlled bursts of colour, but there will also have to be more of my usual, more careful process to make me happy enough to release something into the world.
The experience won't go to waste – I've learned that I love these colours together as well as the nature of the marks.
I'll keep this canvas and rework it to give back as a finished piece, with the slight trace of the original drawing adding to the story. Once I'm happy with it then I'll share it here.