Studio Notes: silicone moulding and woodcuts
This week in the studio I've been bouncing between a couple of projects – making silicone moulds from regular silicone mixed with cornstarch, and starting my woodcut coin print.
Silicone and corn starch moulds
I bought two tubes of silicone and two boxes of cornstarch weeks ago, ready to have a go at making my own silicone moulds. Never mind that I didn't really have a plan as to what I wanted to cast – I just wanted to see if I could make it work.
It was worth the cost of a few cheap tubes to experiment, but even though I had my materials, I forgot about it for a while. When the summer holidays started, it seemed like a good time to get started on the experiment, if only to get T interested in making. It turns out that he wasn't too interested in the process, but I was hooked.
To do this, you need acetoxy-cure silicone, also known as Silicone 1. It's the kind that smells of ammonia, so I did all of my mixing outdoors.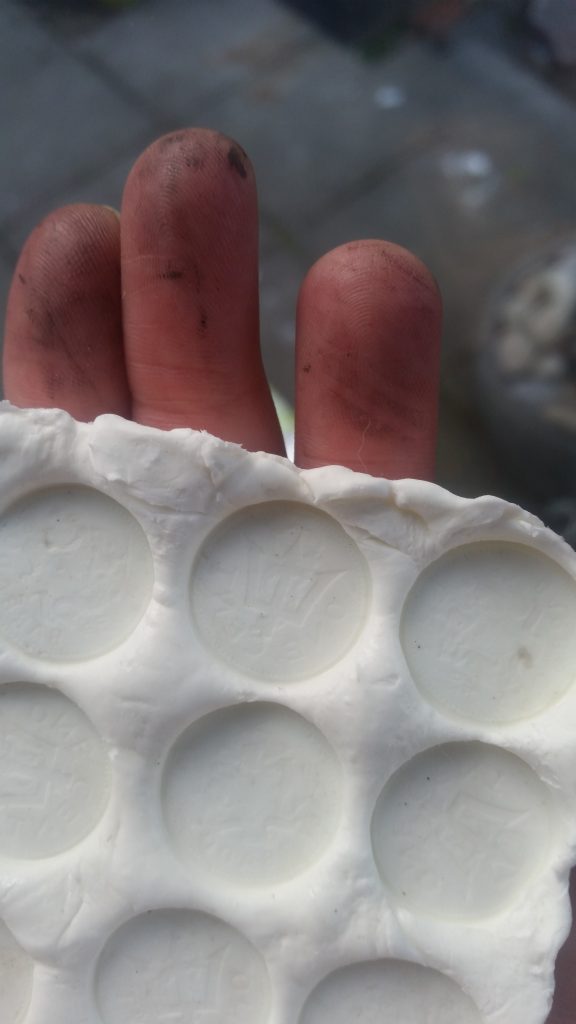 My first tries were random, with a bit of everything thrown in. My second attempt was a lot more purposeful, but more on that later. The silicone picks up a tremendous amount of detail though, just look at the impressions my Bajan 1 cent coins made!
Woodcut coin block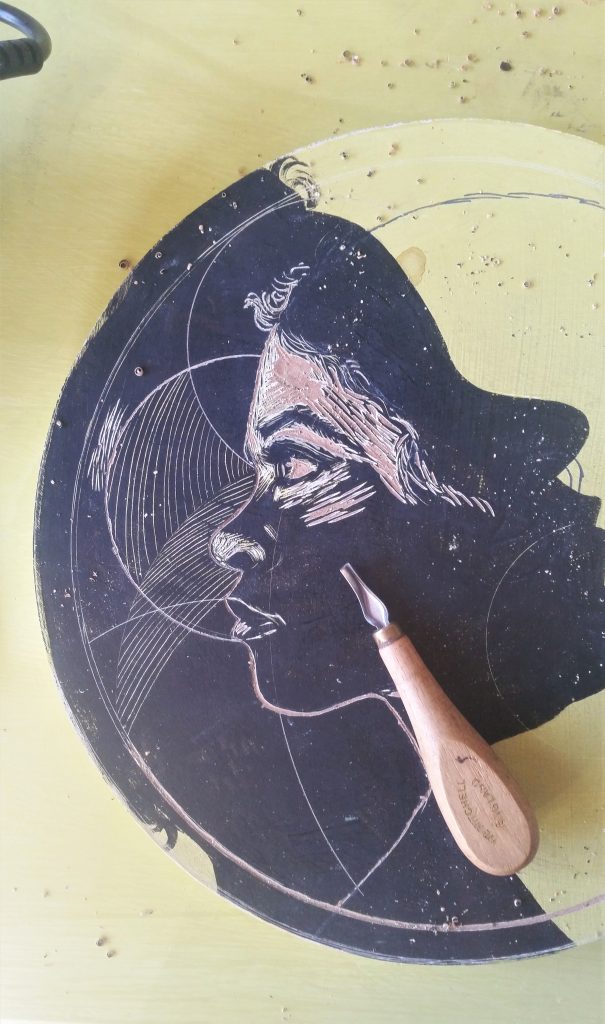 Like many of my projects, this one has been a long time in the making, and has used components from some seemingly unrelated experiments.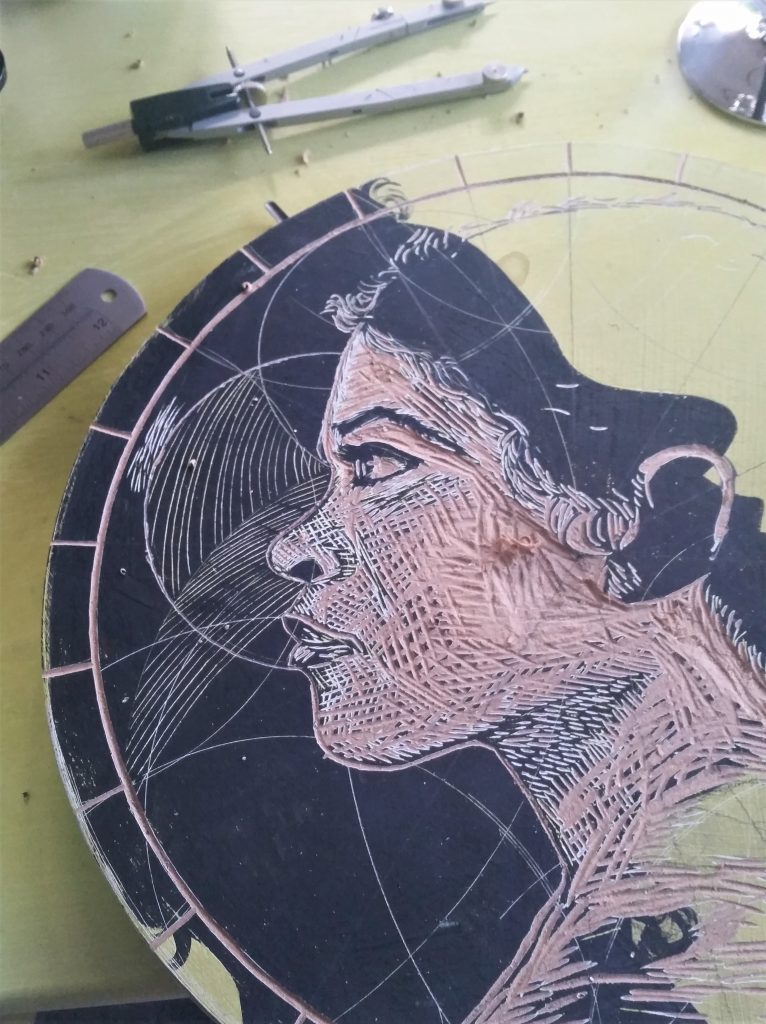 The block for this was salvaged and used for a series of silhouette drawings – nothing that I ever really intended to see the light of day, really, just to have around the house. Eventually I admitted that I didn't like it much and that I could give it over to a worthier cause.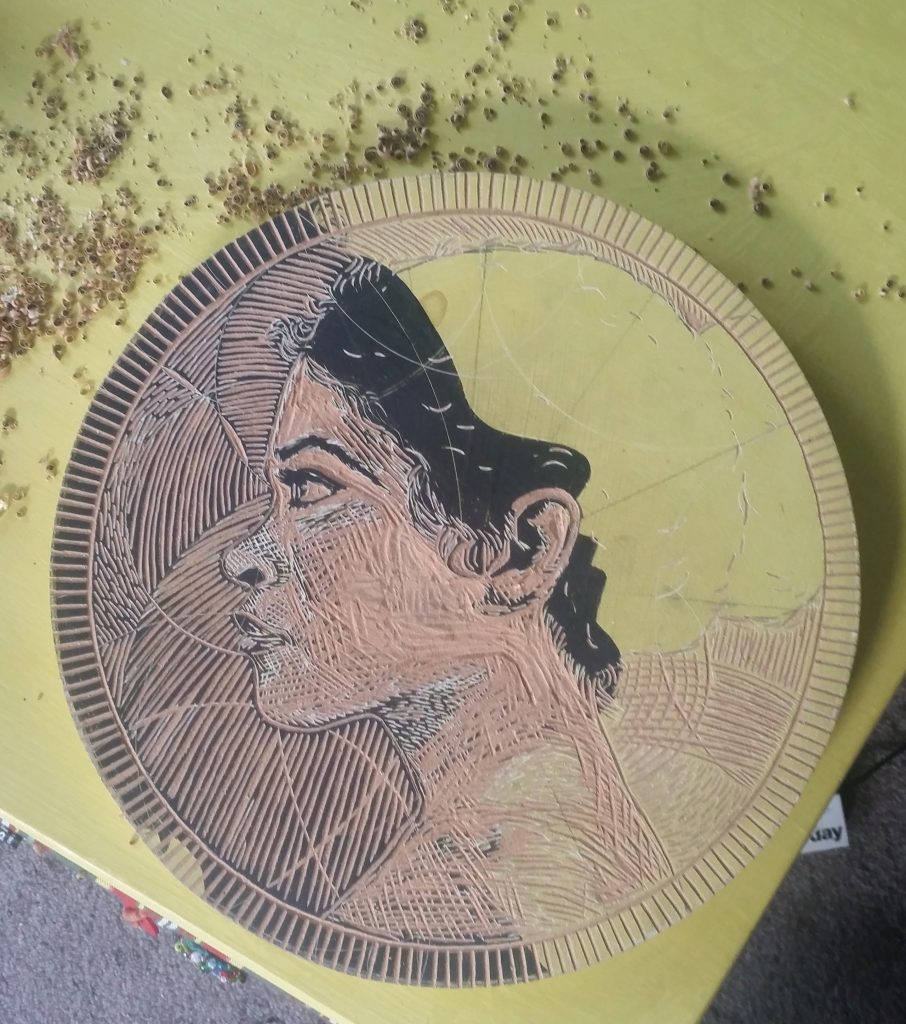 Woodcut blocks are romantic enough but dang, they are hard work! In fairness, I don't have any actual woodcutting tools (not for this kind of work) and I can only find two lino blades, which I blunted in the course of carving the block.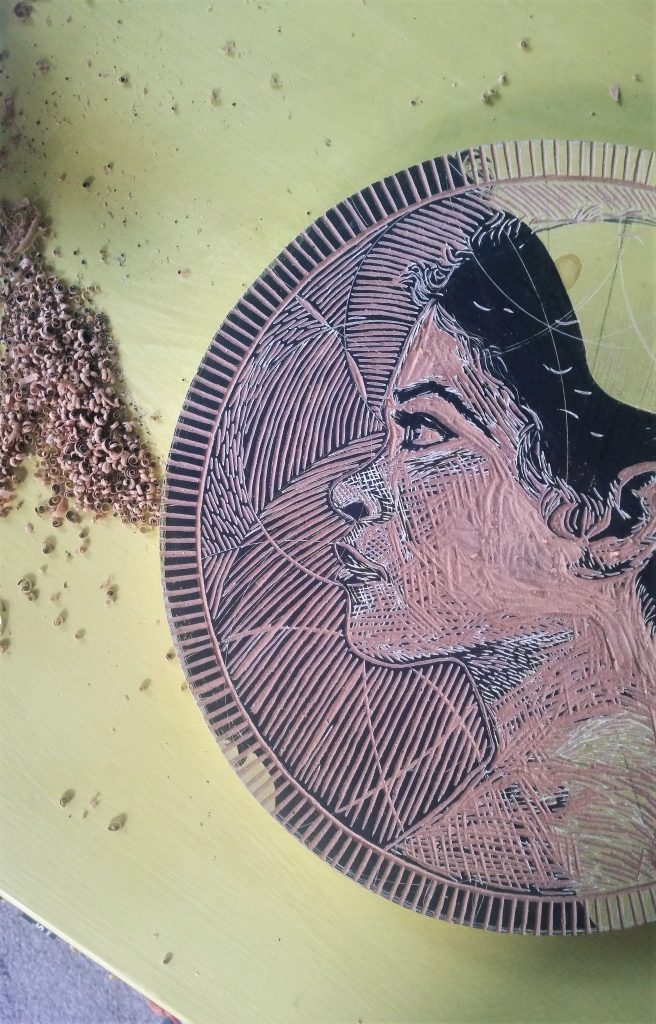 I've got plans for this but think I'll have to get my hands on some oil-based printing ink, as the second pull I made with water-based ink did gum up the block somewhat. I decided to spray it with a sealant, but that took away a bit of the charm of the block's original colours… still, it had to go sometime.
The block is a means to an end as it's a part of my money project, but I like thinking about print blocks as works in their own right as well, so I actually made a silicone mould of the block itself, so I can replicate it in case it gets ruined… or just if I want to!