Studio Notes 28/06/19 - this week I've been introduced to finger knitting, and been working hard on re-making my paper coin sculpture to mould in silicone.
Although I'm still pushing to get my second journal finished, I do feel as though it's been a productive creative week. The written content for the journal turned out to need a lot of research and updating, and the formatting had to be totally different from the first one, so it couldn't be rushed.
Hopefully next week I'll have finished the interior and I'll be ready to move on with it.
Finger knitting…
As a nice, distracting aside, I learned how to finger knit this week.
Am I actually going to get around to using this new skill any time soon? Hey, who knows – I just like the potential recycling/upcycling applications.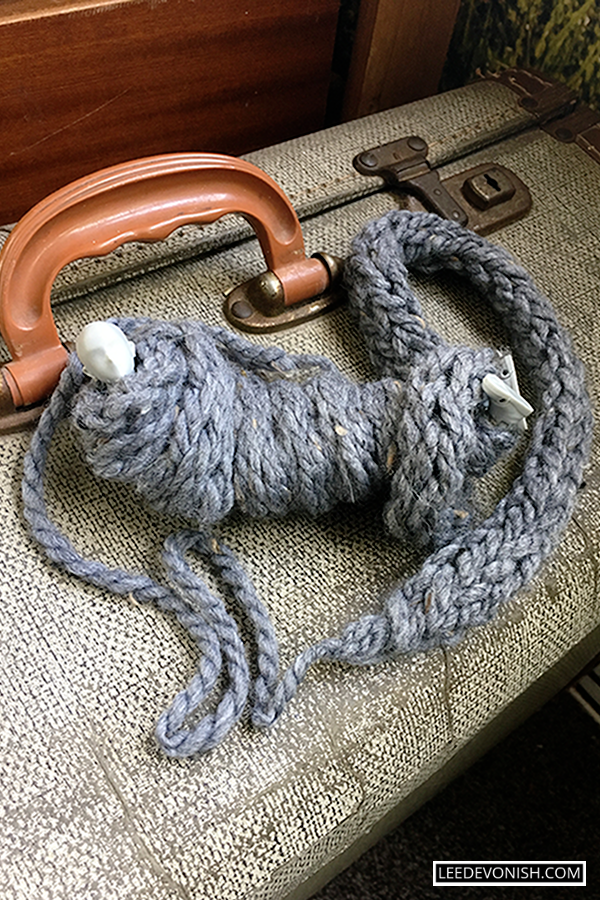 Creating a new coin model
Thanks to my new cutting machine, it's been much easier to re-create my coin for moulding, and it looks even better this time around. Out of disaster came improvement, so I'm quite happy about that.
My next step is to give it the final touches and use the high-temperature silicone I bought in April to make a mould of it.