Studio Note 11/01/20 - Making a chalkboard notebook. This week I made a simple saddle stitched book with a black card cover as a commission for my blog.
This week has been really satisfying, not just because I've been able to get into the studio, sit down and just make stuff, but I've actually been able to do some cool things – including making a chalkboard notebook as a kind of commission for myself .
I made seven saddle stitched notebooks from scraps
I rarely make things for myself these days because I always think, "well this has to be a proper work of art". Sometimes I make things that someone else in the family has asked for, but this week I managed to tick all my boxes – recycle scrap, practise a new skill, and create props for my business.
So on my finance blog I've been doing regular spending diaries, and for 2020 I wanted to illustrate this with a real life spending diary. I was planning on staging some nice pictures so as not to rely on stock images, and to make something relevant and personal for my blog.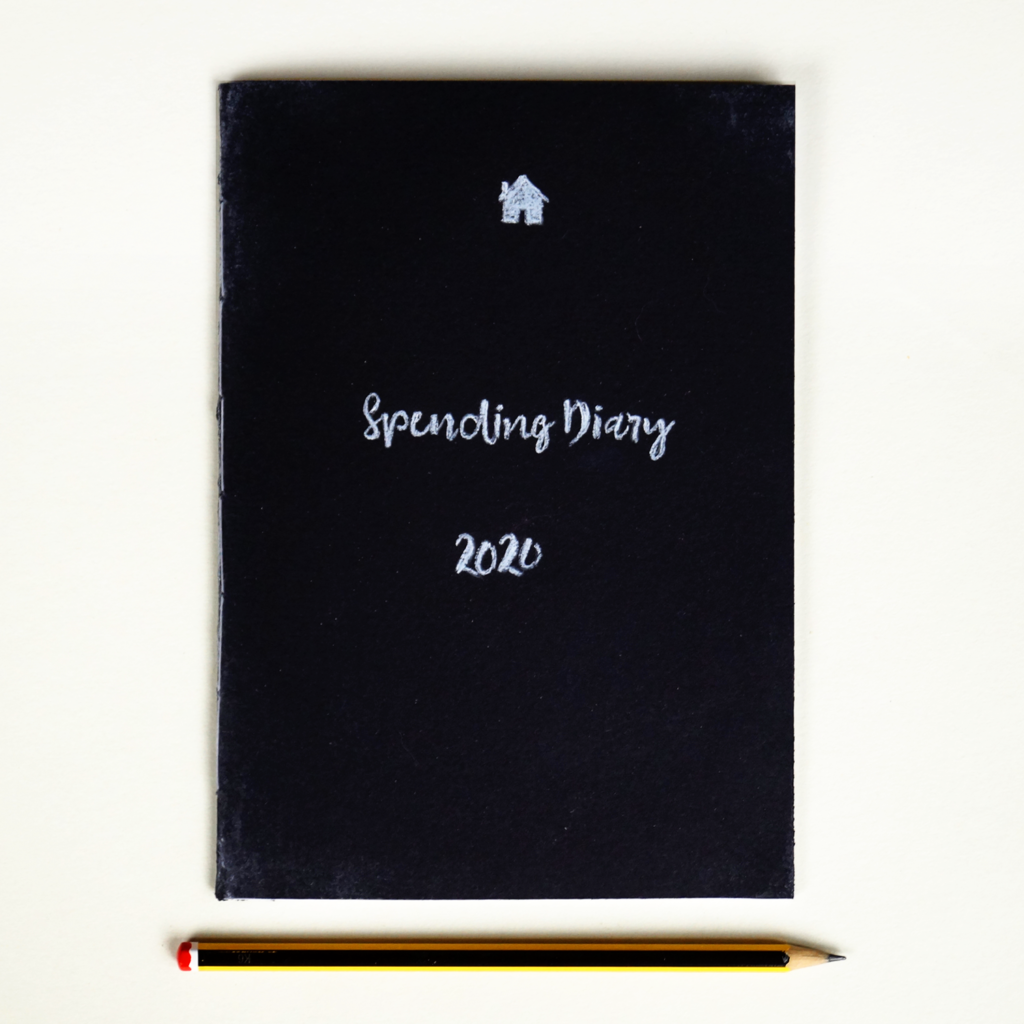 So at some point it occurred to me that making notebooks from scrap paper is not just darned frugal, but actually goes hand-in-hand with the ethos of the blog.
My original notebook plans were for something a lot more complicated – more coptic stitch and covered in painted canvas – but I realised that I just couldn't get it all done in time. That led me to step back a bit and think about what I actually needed. The result of that was sitting down one night and saddle stitching seven A5 books with black card covers.
As I wanted my notebook to look like a chalkboard, I smudged the black card cover lightly with chalk rubbed onto a piece of kitchen paper and wrote the title on the cover with a KOH-I-NOOR white coal pencil.
It had a few coats of fixative and it was ready – no need for chalkboard paint, as I didn't want something that could be changed.
The thing I regret is that the card I used had to be folded across the grain, not along it, so the spines had more ripples than I'd have liked… but the materials were all destined for the bin, so it was worth it.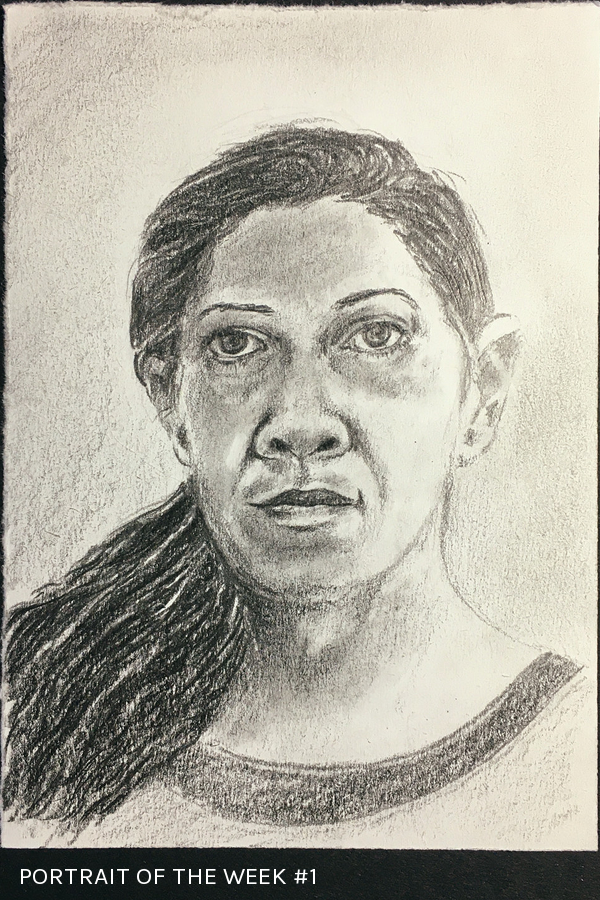 I also managed to start something I've been thinking about for a while – doing a portrait a week. One week does not a habit make, but I squeezed it in. I think I've kind of made myself look a bit like Adam Driver but I'm focusing on just doing something every week – not worrying about things being too pretty or well finished, but just thinking about things being done.
Just for the experience of getting faster at drawing, better at drawing and getting through as many different media as I can.