This week has been more of the same, like I thought it would be. Watching lots of YouTube has shown me that my screen printing setup is less than rudimentary, but I'll be rocking the extreme DIY version for a while yet.
It also gave me an idea for a niche video channel that I'll never get around to starting though, so at least my brain's been sufficiently agitated.
Distracted by typography
This actually happens at least a handful of times every year. This time it started because I've been designing a typeface to print onto a t-shirt for my son – but I only need some punctuation marks, so maybe "designing a typeface" is hyping that up a bit.
Still, it was enough to give me the bug again and this time I've actually been playing around with FontStruct and Calligraphr, which do let you design your own typeface. I've got a few on the go, but in the middle of working on one I realised it would be a lot more work than I can spare right now.
Maybe they'll appear as prints later in the year. I dunno.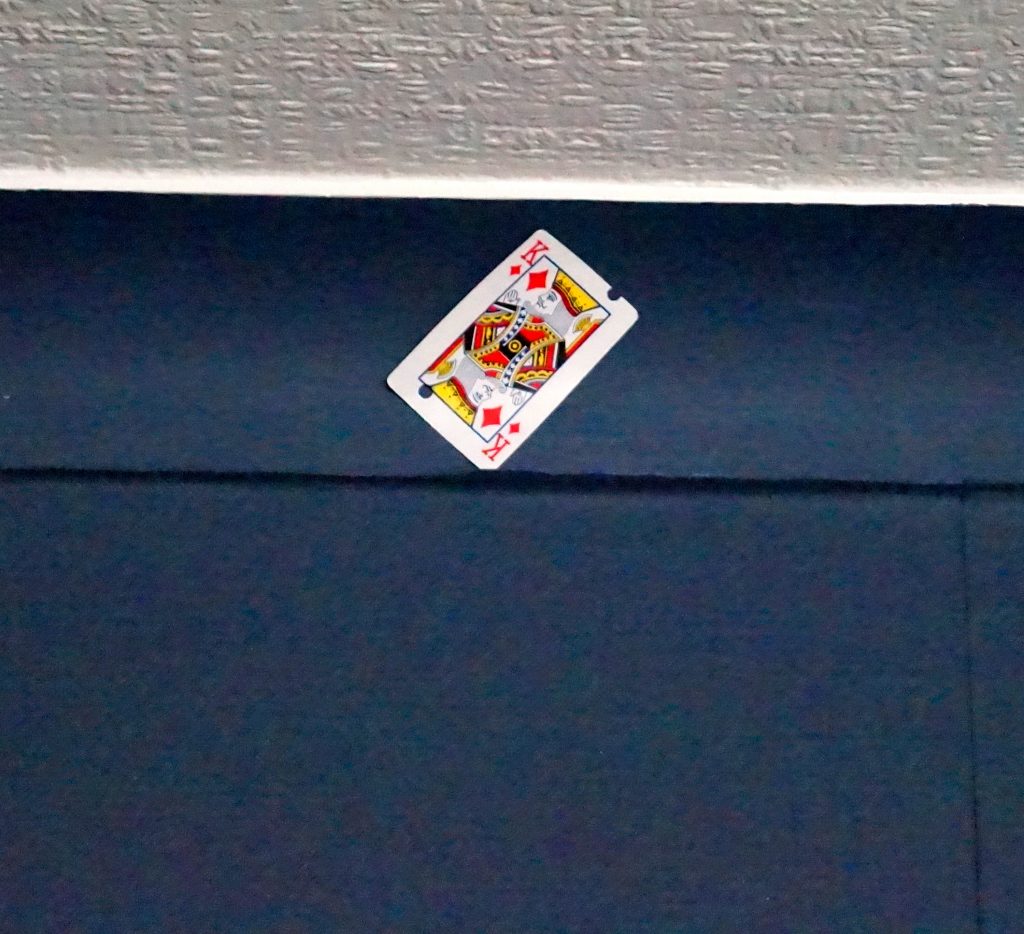 The world of playing cards
This is entirely new to me, but thanks to my son I've truly been enlightened. He's into throwing cards at the moment so he's after a few different decks, but I've been bowled over by the absolutely beautifully designed decks out there. Even the boxes are sometimes marvels of product design.
The other side of this interest is finding cards everywhere. Everywhere.
Domain name ideas
Ok, so another one of my hobbies is hoarding domain names (judge me, I don't care) and of course I came up with a few crackers. I'm particularly fond of going across the dot with TLDs to make up words… well, there are nerdier things you could do.
I was going to share a few of the wackier ones I came up with but I haven't decided whether I'm actually ready to let them go! Well, that is kinda the point of hoarding, but I don't know if I'm prepared to spend my money on odd domains instead of art supplies.
I was thinking about justifying it by setting up a new site for some of my wonky design efforts and random finds, but I have so many sites on the go even now that I backed down from that precipice pretty quickly.
Next week?
I'm a lot more mobile than I was even two days ago, so I'm hopeful to have more studio developments to share, with more photographs.
I've also decided that I really should come up with a name for my little studio mate. Egbert maybe? Any thoughts?