Bookbinding. That's what I have to figure out today.
Nothing too complicated, just an A5 booklet made up of two signatures of printer paper and a cartridge paper cover, but it's still something I haven't done for ages and on top of that, it's a present. For tomorrow.
After a few days of editing, story filling, typesetting and printing, I now get to bind the epic book that my son has written. Something tells me he's been the victor in this battle of the division of labour. Anyway, here's some more of the week's highlights and general things I wanted to proclaim.
Pop Culture Detective
I discovered this channel earlier in the month but after watching a few more videos I have to recommend Pop Culture Detective's YouTube channel. It is now officially my new favourite thing or at least one of five New Favourite Things.
The video essays dig into aspects of masculinity in pop culture that I never even put my finger on, but recognised instantly. I've had a go at writing this kind of essay before with my Rocky critique but this channel shows how to do it properly. With titles like Stalking For Love and Abduction As Romance, you'll find yourself questioning what the movies have been doing to your brain all these years.
Gold rush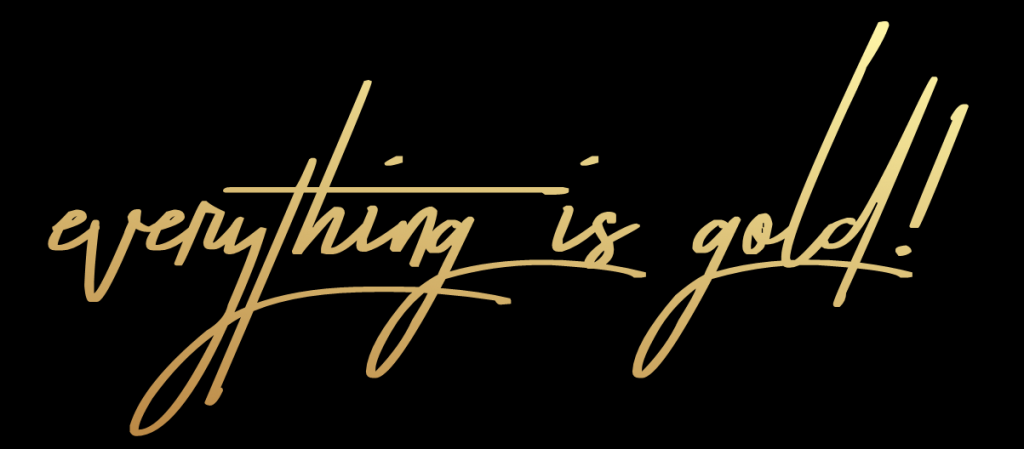 This week I stumbled across a site called PrettyWebz (oh, that Z…) and it's full of tutorials on creating metallic effects as well as vectorising fonts in PowerPoint – a blessing for people who don't have Photoshop.
It was an eye-opener, to say the least. It's actually allowed me to replicate a text effect that I've been after for one of my other sites, to match its logo. Besides that, I've put it to use in putting some bling on the cover of T's aforementioned novella.
The Riddler strikes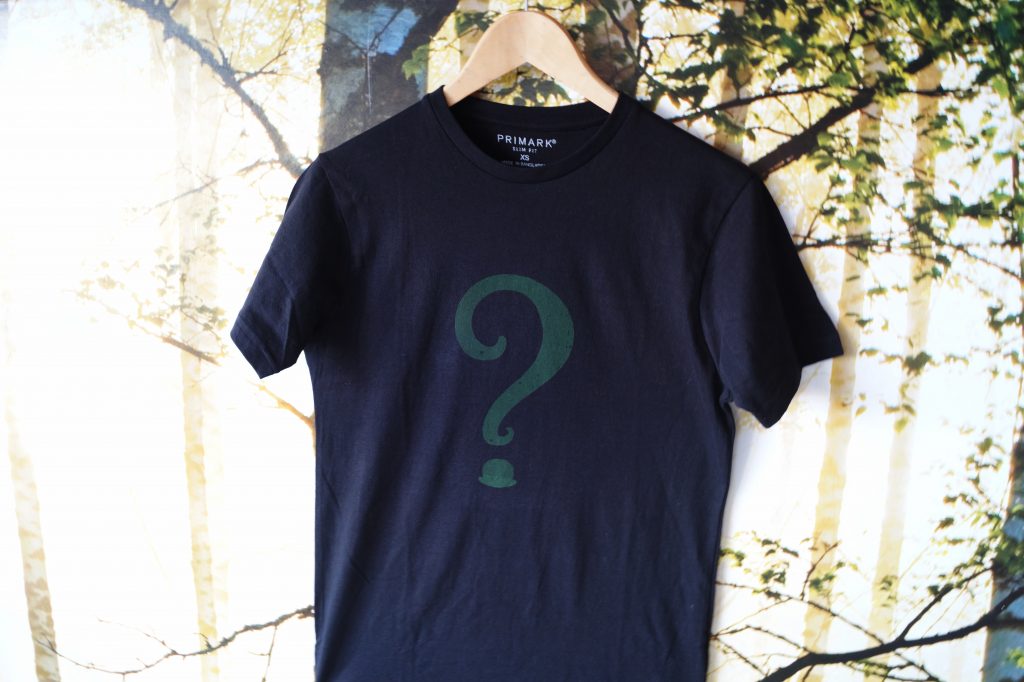 Yes, I know it's just a Primark t-shirt, but what's wrong with that?
I designed the question mark a few weeks ago (going nuts with fonts) and have been trying to keep it under my [bowler] hat, but T caught a glimpse of the file on my laptop… Still, I don't think he knows what's coming.
The shirt is a surprise gift for T and an excuse for the grown-ups to geek out a bit. Last year I gave in to a fit of nostalgia and started gathering up the comic books I'd loved when I was about 7, and I'm still working on that collection.
We'd planned to print a Riddler-inspired shirt for each of us but could only find two men's tops, so mine will have to wait. I did a quick tutorial for Ste on how to help expose a screen (the screens I coated last month were waiting for me and still good) and pull a print. So this time around I had an assistant for a change!
Binding, printing & photo editing
There was a lot more going on this week than I thought there would be, so who knows what will come around in the next few days?