Do you need a typeface to match your particular art style? This list of fonts for printmaking can help you to add your printmaking medium into your text.
This post contains affiliate links, marked by an *
I've written before in previous posts about fonts for painting as well as fonts for drawing, and now I've compiled a list of my favourite typefaces that are reminiscent of printmaking methods.
Typefaces for artists: fonts for printmaking
Typefaces for printmaking will usually bring to mind the familiar broken quality of block printed ink on paper, with rough spots suggesting the imperfection of a hand-pulled print.
It's hard to replicate convincingly in a typeface that will be repeated perfectly in digital form – you can get around this by overlaying your type with textures or using alternates.
Printmaking is such a varied, wide-ranging catch-all term for print-based disciplines that it seemed like quite the challenge to pull a few favourites together to represent the entire genre. It encompasses media such as screen printing, which I've decided to deal with separately.
We'll have a look at fonts that replicate relief printing techniques such as linocuts, woodcuts and other block printing methods.
Blockprint Font & Brush Pack
What more can I say about Blockprint other than this – it's the real deal.
It isn't just evocative of a style; it was created by cutting and printing a lino block. Of course, it makes for a convincing woodcut as well.
This is the one, folks!
Contender
Contender is a fantastic typeface that calls up a bygone era – one you can't quite put your finger on. I liked it so much I used it for branding my other blog!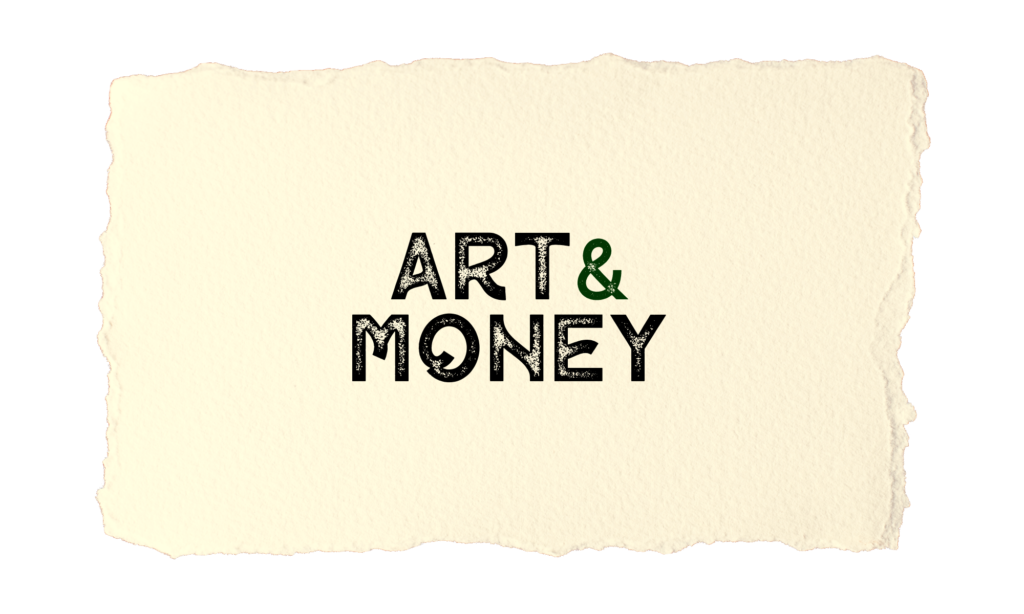 It comes in three styles – regular, oblique and clean.
What I find great about this is the variety available with the stylistic alternates: they have an echo of the Wild West about them and you can create lots of interest by using an alternative letter style.
S&S National Currency Font Bundle
If you're interested in evoking the grandiose style of engraving found on money, look no further than this – S&S National Currency Font Bundle is made up of 5 font styles that can be combined to create something truly impressive.
But what's even better is that the bundle also includes a set of geometric scrollwork patterns to allow you to create unique currency-like designs.
Najova
This font bundle includes four styles – regular, rough, press and outline. What distinguishes Najova from other printing-influenced typefaces is the way that the "press" style features a horizontal streaking that immediately brings to mind the visual language of woodcutting.
Yes, there is a rough version that does what so many others do, but for me, this is the woodcut font.
Neato Serif Rough Fonts
It's clear that Neato Serif Rough has been designed with care: its ligatures are very smart and playful, its mottled surface appears deliberate and the stylistic alternates really do allow you to make the most of this typeface.
It looks like no less than the product of a fantasy printing press.
Mind The Gap Stencil Font
Stencil fonts can sometimes be a bit predictable, but Mind The Gap incorporates the painterly element of stencilling; after all, it was created by spray painting hand cut stencils.
It also avoids the predictable nature of so many stencil fonts because of its stylistic alternates, and the fact that it also has three alternate types of numbers.
Retrology
I downloaded Retrology back in 2017 and I've found that it has a quality I can't place but keep coming back to. There's something a bit rubber-stampy about it… even though the textured line is visually interesting, it's the whippy line itself that's the most memorable thing about this wiry little typeface.
Bluebird Engraver Font
A hand-carved typeface, Bluebird Engraver gives us a charming alternative to the tightly controlled machine-press style of some of the other choices.
There's still a lot of dignity in the shapes, just with plenty of individuality.
The Print Press Collection
The Print Press Collection is a whopper – 18 fonts made up of clean, rough, and aged versions of six typefaces.
With all that's included here, it's a bit of a bargain!
My fonts for printmaking have incorporated styles I think are reminiscent of lino cuts, engraving, vintage type, spray paint stencilling – I hope you've found something you enjoy.
More like this: fonts for painting; fonts for drawing.