Studio Notes 17/05/19 - I'm being torn between making careful, methodical work and getting the work done quickly - will DIY casting materials help or hurt?
This week has thrown some surprises up into the air – good surprises, but big ones. If you want a hint, you can start with this post I wrote in 2017 about an investigation that was decades in the making… well, it looks as though it's come to an end.
Sculpting and battling impatience
In the last week I've jumped into sculpting a new, final version of my 250 coin, taking what I'd learned from making the prototype and getting it perfect this time.
Only… we know there's no such thing as perfect, right?
Technically, yes, but I like to dance around that area of madness anyway. What makes it maddening is that I'm drawn to making painstaking, fiddly work, but I am ridiculously impatient as well!
What I've changed is starting to work primarily with layered paper to create low-relief forms and then add details in wax, which are then carved into.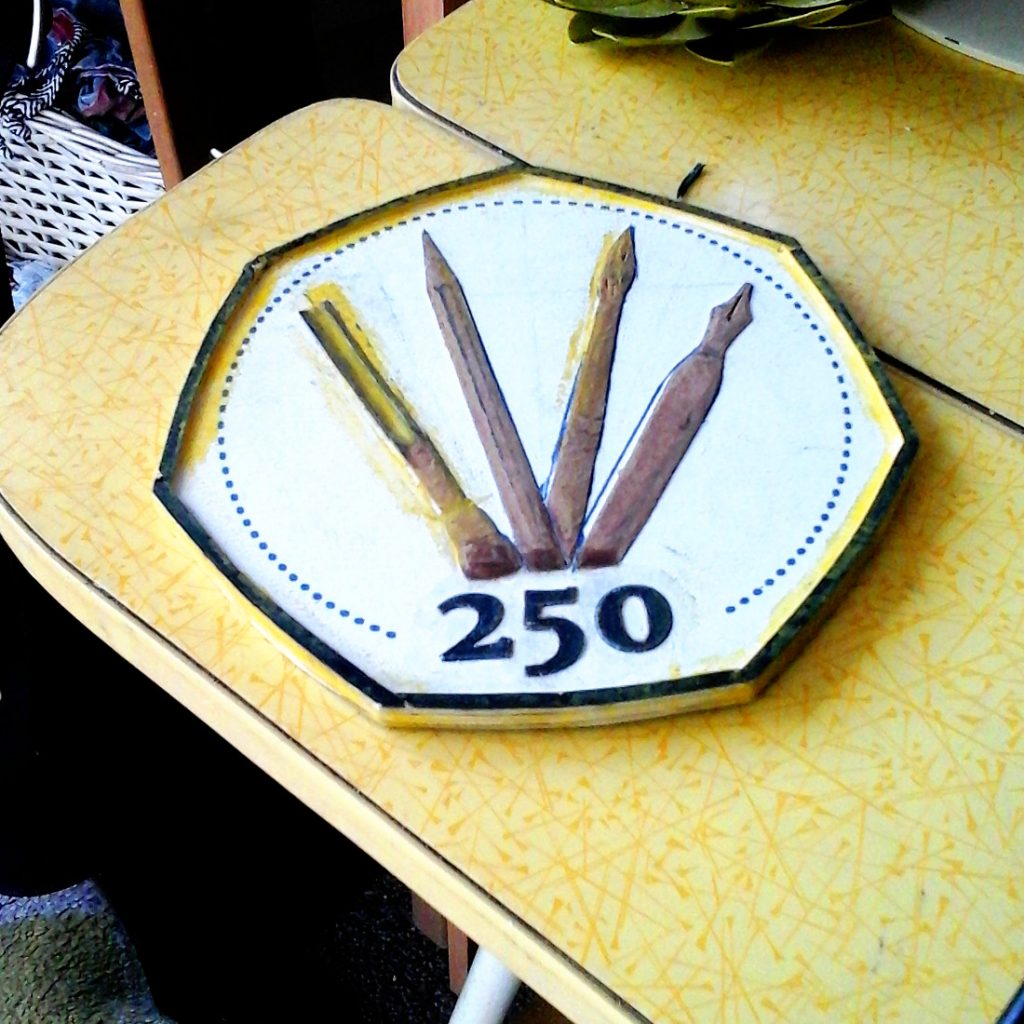 Redesigning on a computer only gets me so far, but I still have to do the majority of the tweaks by hand with a physical model.
I had hoped to make a cast using Composimold and then refining that, but the batch I ordered doesn't look likely to arrive until next month! I really don't want to have to wait that long, so I might use my DIY silicone trick instead. Hopefully impatience won't be my downfall this time…