In the school holidays, office hours come second to parent hours, and they're all parent hours.
And frankly, that's great!
One of the great things about being a parent is that you get to experience all of the hobbies that your kids pick up and inevitably abandon, and learn a bit along the way.
Eventually you won't have the chance to do that any more, so you might as well roll with it and enjoy… and get back into the studio when the term starts again.
Technical support yet again
In my universe, being a mum means being the tech support dude.
I never expected to spend my time labouring over ADB drivers or reboot key combinations, but my 14 year old has now decided to embark on a life of hacking, which means that I have to scrabble to keep up. So naturally that means spending hours on rooting a OnePlus X phone – the phone he had to have above all others.
I thought after that I could convince him to sit with me and watch a Skillshare course on developing plugins, but he was off. I didn't have enough energy to carry on myself, but I'm adding that to my scroll of projects.
This week has been filled with lots of back-end maintenance projects for my own sites, so I kinda want to get it all out of the way and out of my system so that in a week or two I can get back to my real work.
Stuff I painted, made and wrote…
Over the weekend I started work on that portrait of my lad, but I'm still not sure where it's going. Will I toss it or keep going? I'm not entirely sure right now.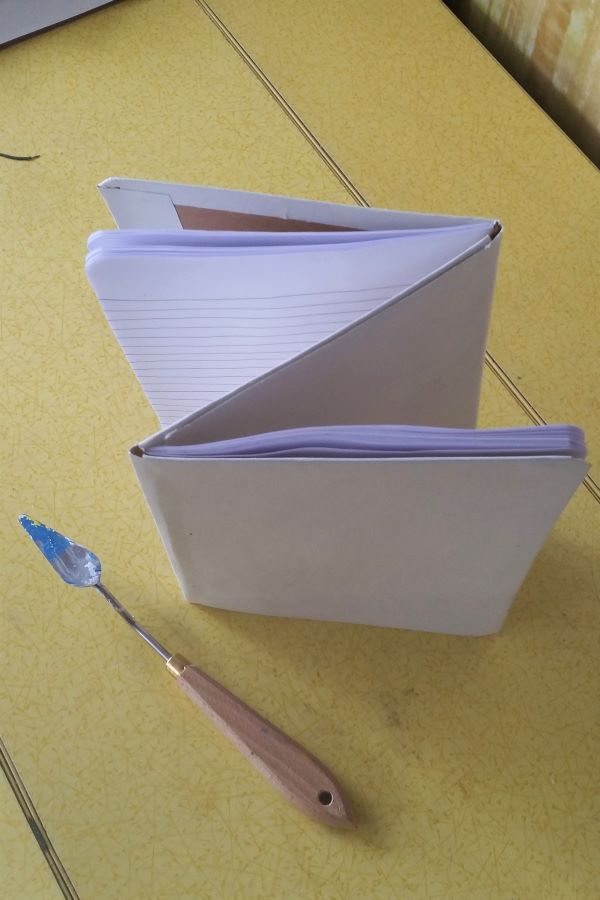 I'm fooling around with double-sided books as well, because I just have to.
As for what I've been writing about – last week it was customer lock-in, and this week it was the sunk cost fallacy. It's getting dangerously close to pop psychology around here, but I like it.
There's probably a bit more of that to come, but first, I have some mumwork to do.