Studio Notes 08/02/20 - Screen Printing With Stencils. Stencil-cut screen prints could be more cost effective and more characterful than photo emulsion.
Time to do something completely different: screen printing with stencils and an empty screen.
The idea came to me pretty quickly, and in a few minutes I'd knocked up a silhouette of my son from a photo, and dropped the word "wanted" into his quiff. I thought it would be a nice present for him and a talking point at the party he's having this weekend.
Why bother screen printing with stencils when you can use photo emulsion?
I expose screens with photo emulsion almost every week, and sometimes they're designs that are really simple, and are only printed a few times. It always occurs to me that stencil-cut screen prints could be more cost effective and more characterful.
Besides that, I first learned to screen print by hand-cutting an iron-on material, so I tend to keep an open mind when it comes to which methods to use for making screens.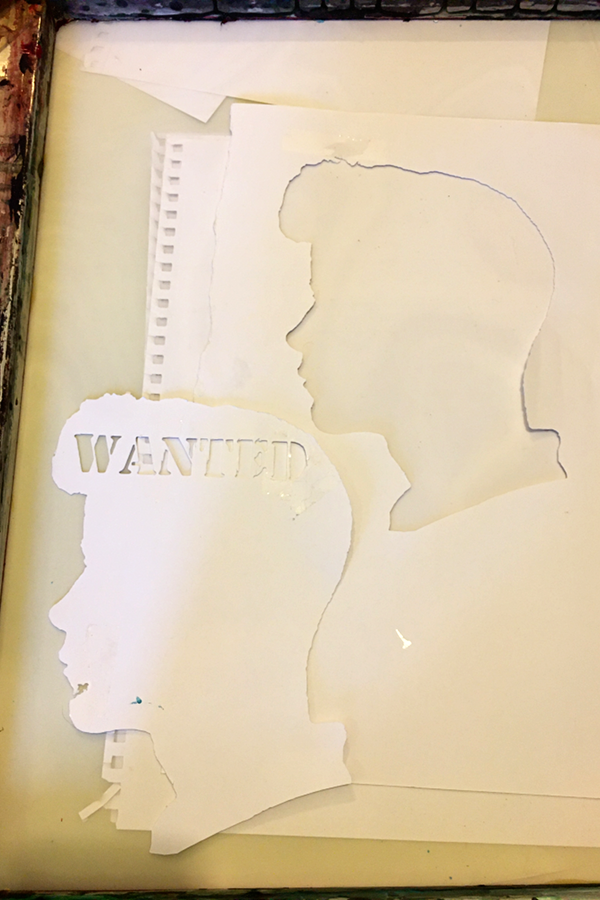 Photo emulsion is the way to go when you've got fine details and tricky things like text, but paper-cut stencils are great for quick, cheap and – not to be overlooked – spontaneous prints. Let's face it, spontaneity is not often found in my work, but I do enjoy injecting it into a rigid framework like screen printing.
Now that I have a cutting machine, the labour-intensive part of the stencil cutting isn't so daunting, and I can make new paper stencils even more easily than I can expose a screen.
Open screen printing gives you more freedom
Printing through an open screen gives you the chance to combine painterly marks, free gestures and chance withe the structure of a stencil underneath it. And then a stencil can be easily moved around the screen or replaced, letting your ghost marks overlap.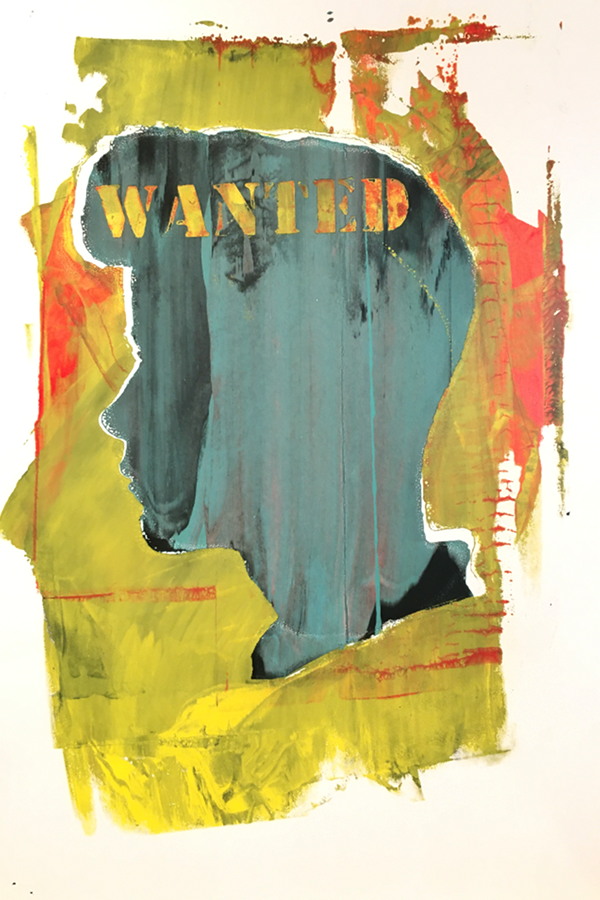 I made lots of prints, overlaying both halves of the cut paper, and just let the ink mix randomly until it turned to brown… and then brought it back again. Then we stuck them all onto a wall in our kitchen!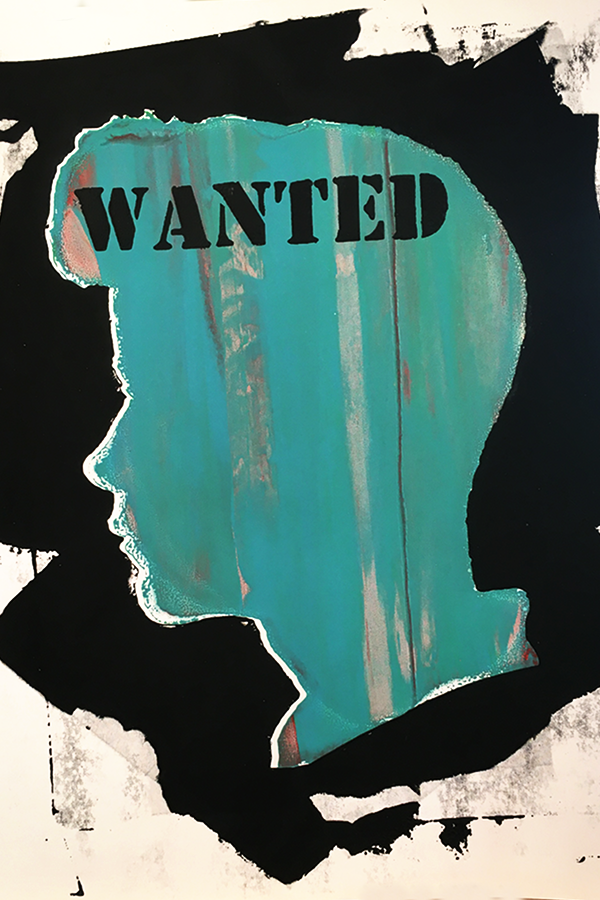 It's pretty crazy, and I'd share it, but I don't think the internet is ready for my kitchen, or that I'm ready for the internet to see my kitchen.
My weekly portrait is more Blender work – it seems so strange to produce a thing that can exist so much in the round, yet exist entirely as data. I'm getting to grips with this slowly, and inching closer to combining my 3D printing and currency project.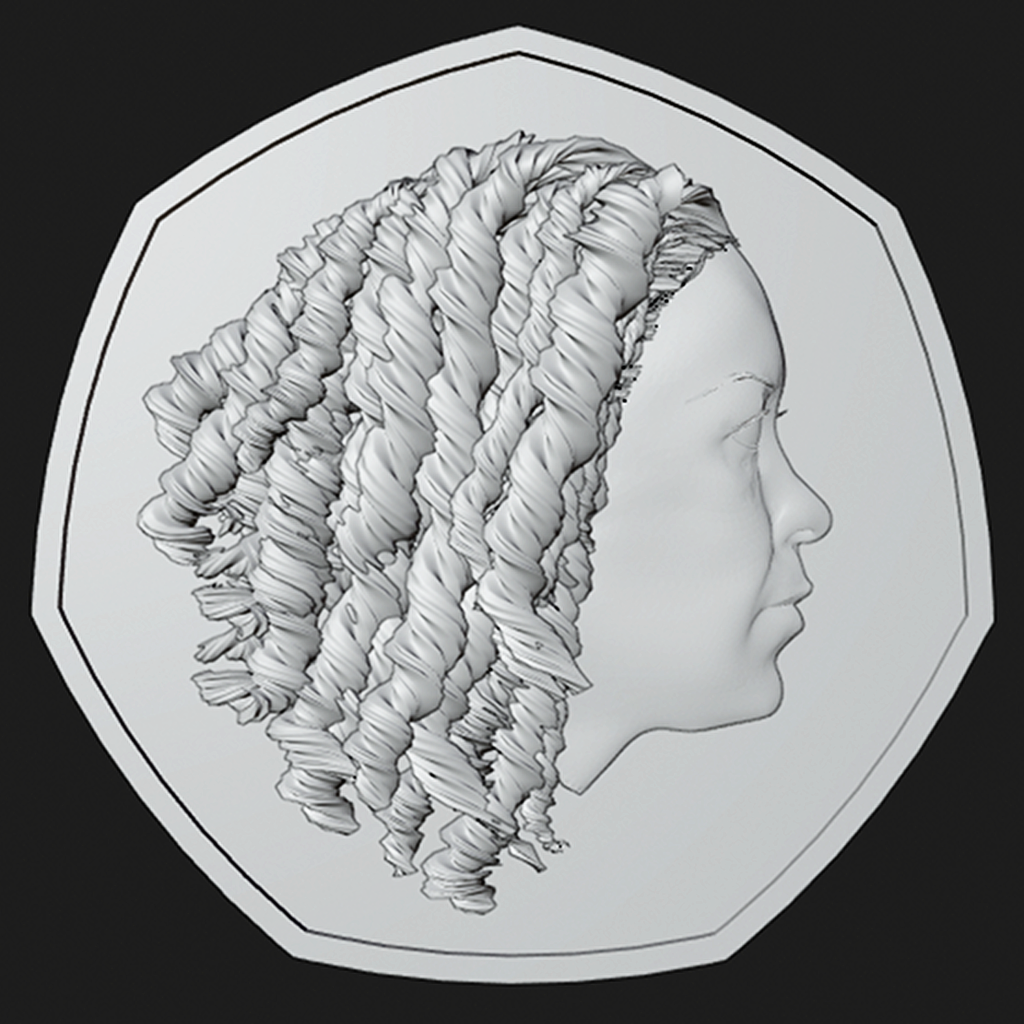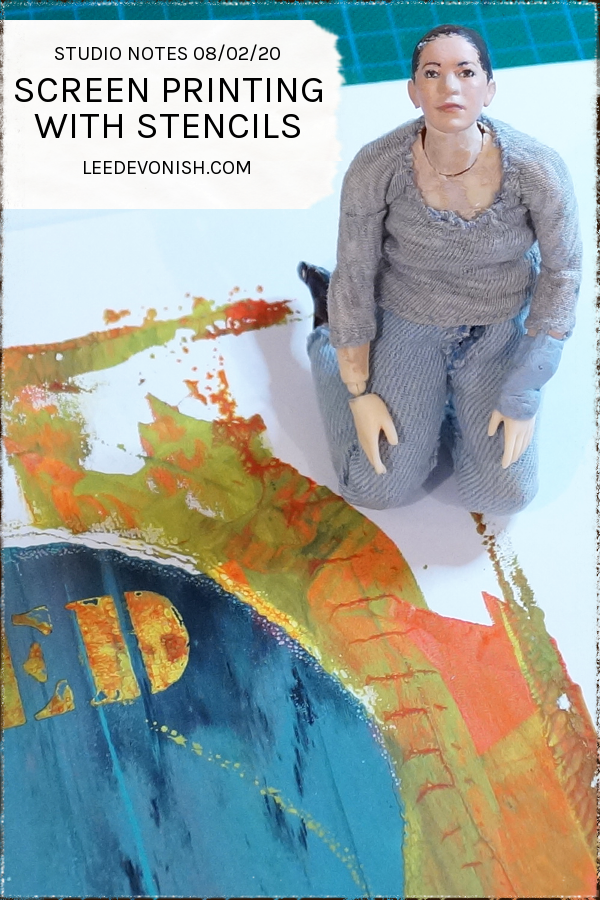 * denotes affiliate links