Expat or immigrant?
Both are the same, of course, and I am both at once… but which word do you choose, and for whom? Your dominant affiliation will answer – but the history of the words and their applications carries much more than a personal choice.
Instead of using words to fight words, I've used another language to discuss this hierarchical relationship.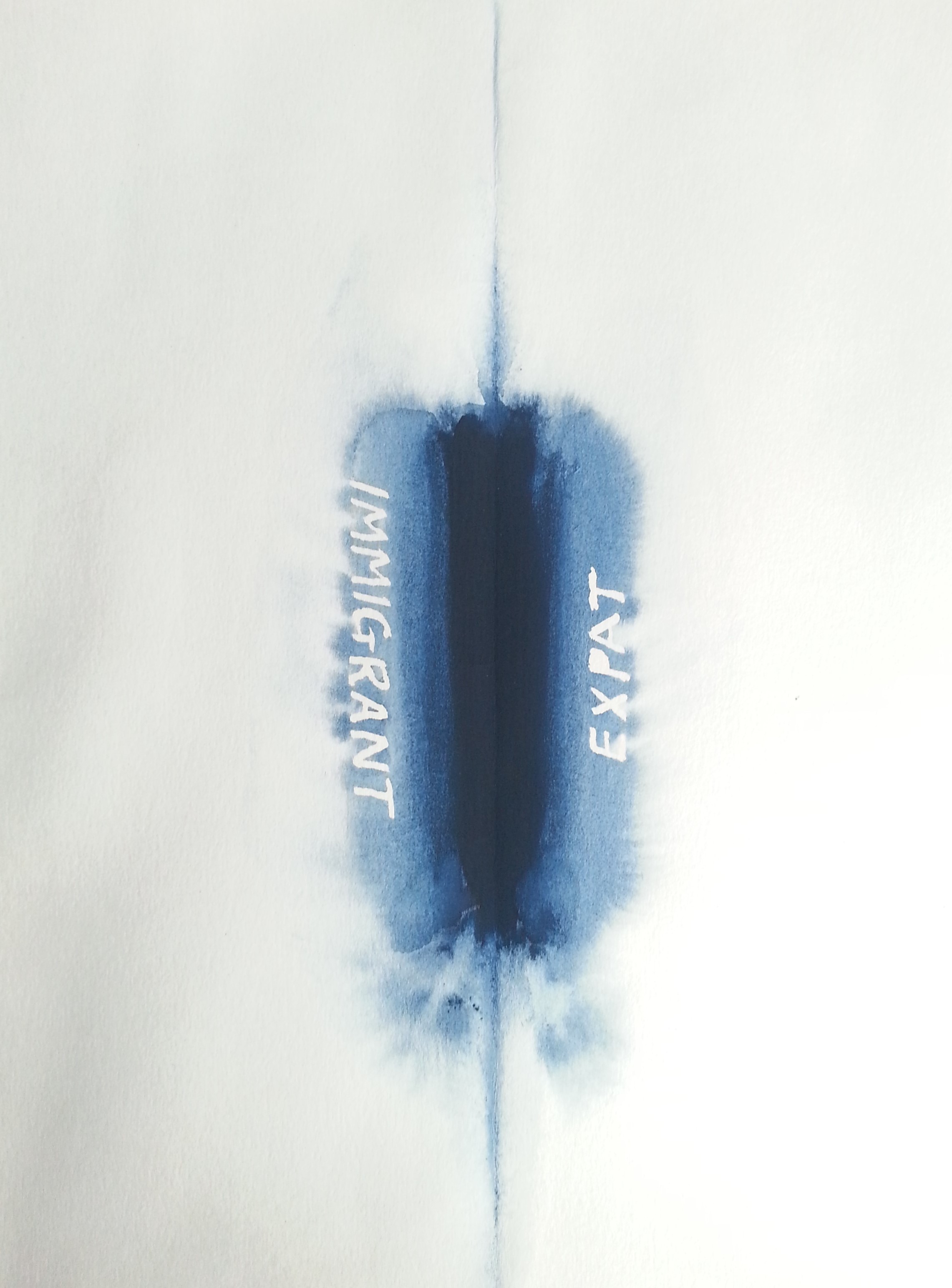 Instead of treating these paintings with reverence, I've purposed them to be disseminated widely. They will only be available through print-on-demand platforms, and their imagery will be placed on somewhat incongruous surfaces for mass consumption.