Can comic cons function as art exhibitions?
I'll admit, a Comic Con really wasn't on my list, but my it was at the top of my husband's, so off we went.
There are often interesting original artists and writers at these shows (well, at both of the two Comic Cons I've been to in my life) so I was prepared to seek them out in the midst of the standard superhero fare.
Having said that, this event made me think about the popularity of fantasy and how adults dressing up as superheroes ties in to the concepts of performativity and masquerade… as well as examining the all-powerful effect of the film industry on individual indentities.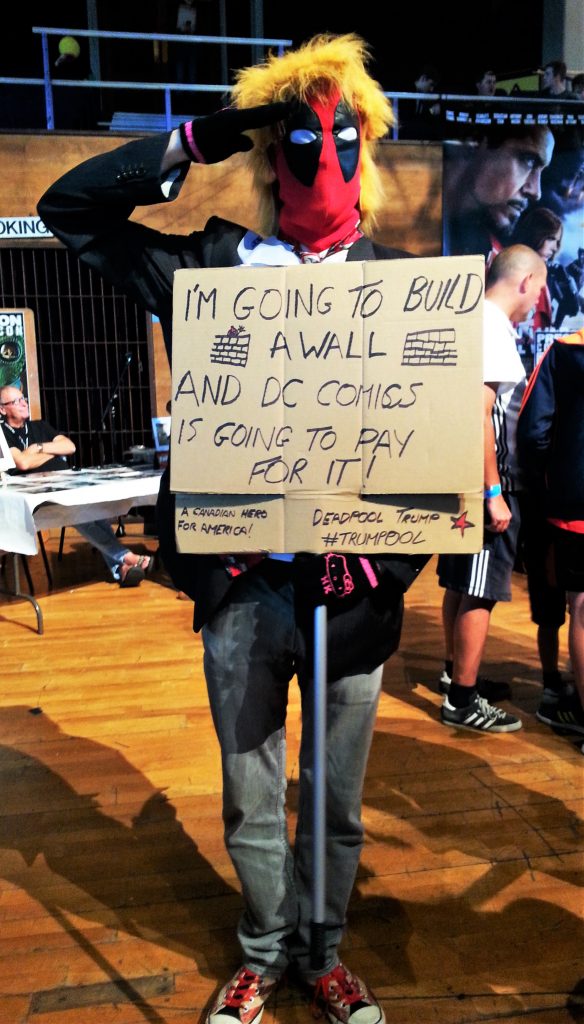 Ultimately, you need to just go with the superhero flow and enjoy the costumes.
The graphic novel dream
I did get to buy a copy of Dotter of Her Father's Eyes, which Mary and Bryan Talbot signed for me – yes, I did bend Mary Talbot's ears somewhat about graphic novels as academic writing but I'm sure she may have recovered by now.
I've been interested in their work since coming across it whilst researching The Thought That Counts, and whilst it never managed to make it as a graphic novel due to time constraints, I still had a wee dream of writing my own academic graphic novel.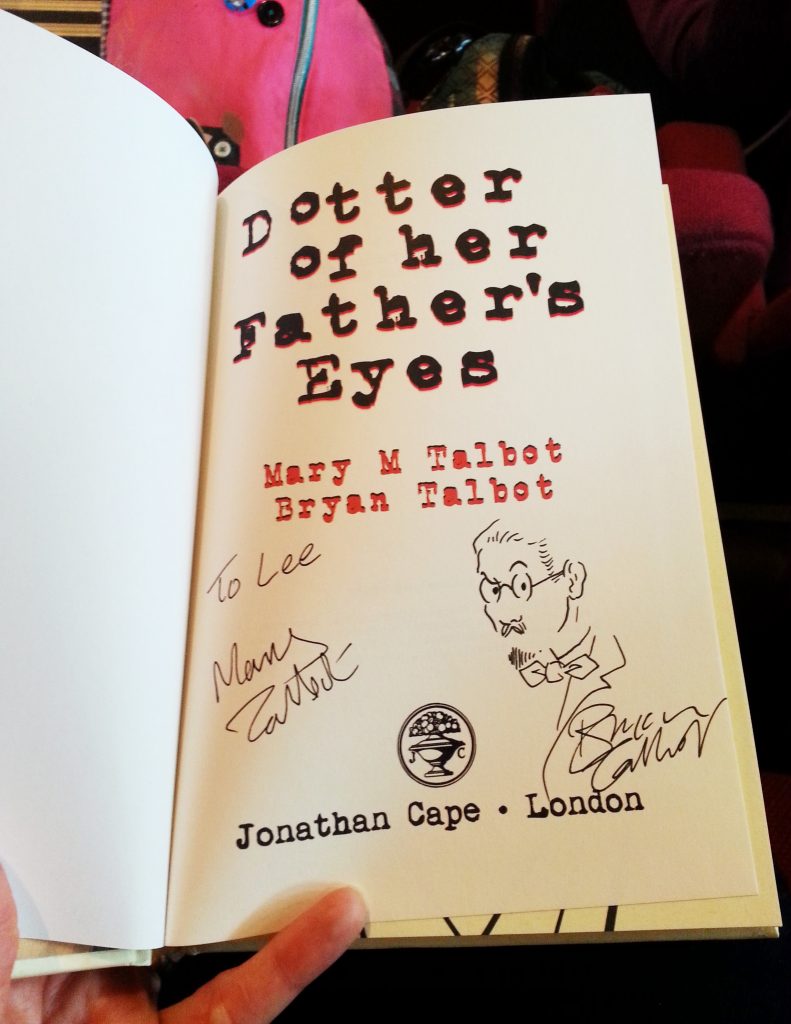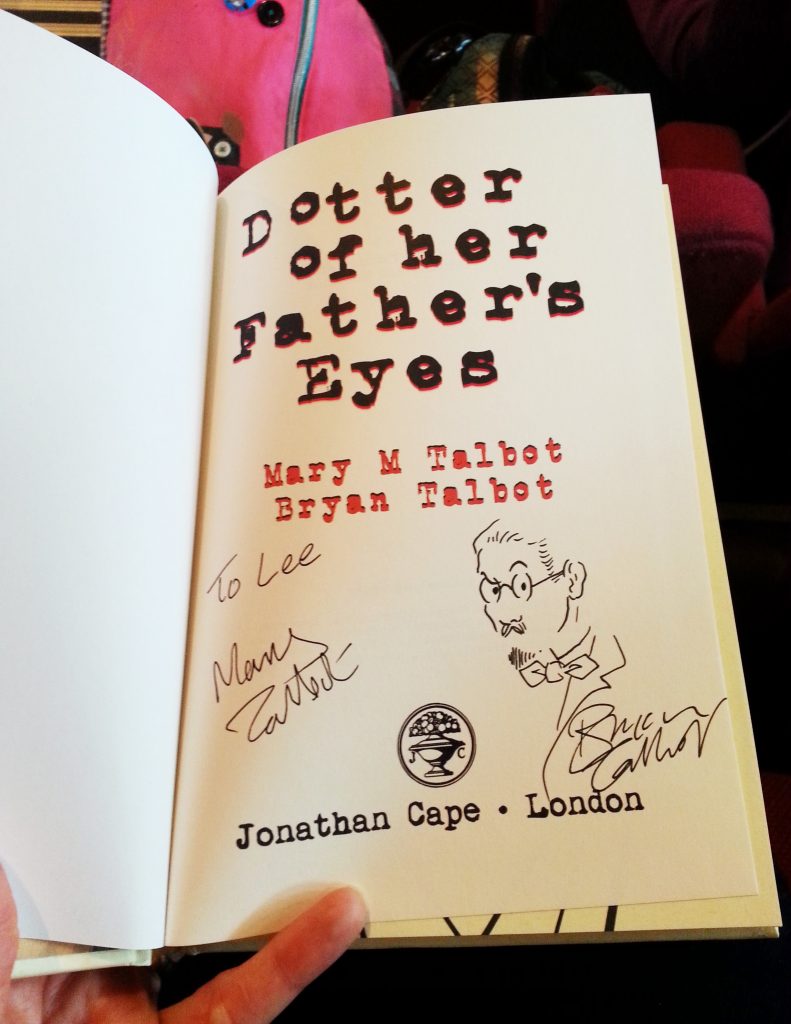 After picking up a copy of issue 1 of 3 Parts Mad, I realised that the dream was very much still alive… I also knew that I'd chosen the wrong essay for the treatment. There was another essay, shelved, which would be perfect for it.
Still, this will take a bit of time. Until then, I'll keep an eye out for more good drawing/writing and start the storyboarding process in between my other projects.
Any heavy, heady art theories on cosplay? Do share!