Stanley Spencer at the Hepworth
I can't claim to have ever been a fan of Stanley Spencer, or even aware of much more than his chapel paintings, but I wanted to go to this retrospective.
For the most part, it was because I've been starved of a true gallery experience for years. Apart from that, I wanted to see the Hepworth Wakefield. We love driving into Yorkshire and have knocked around Yorkshire Sculpture Park several times, but hadn't been to the other points of the Yorkshire sculpture triangle.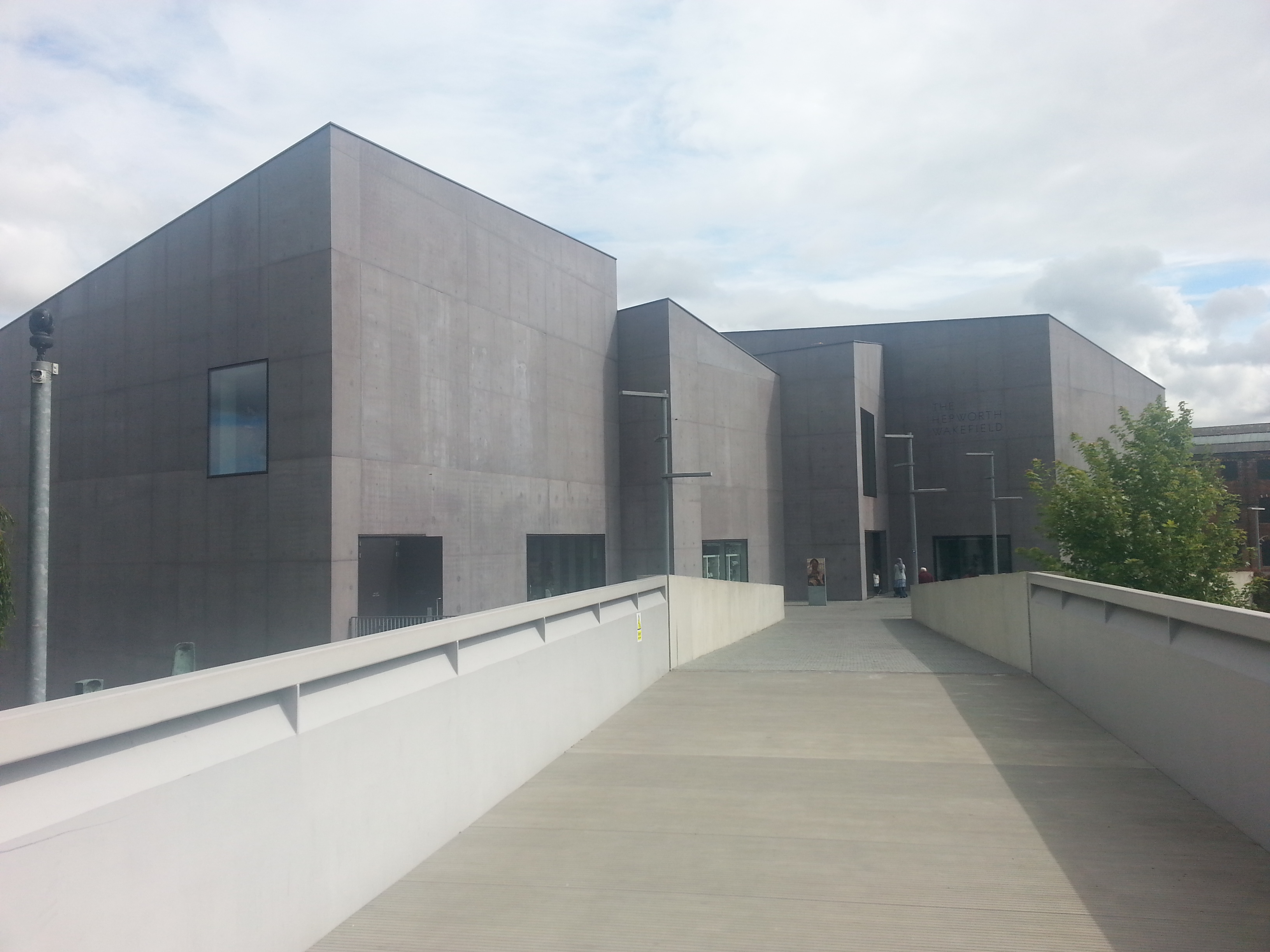 The building itself is commanding, and almost breathtaking once inside.
The exhibition wasn't ordered chronologically, which was a jolt (despite the fact that we were informed of this at the start – funny how the mind expects certain things) but the galleries housing Spencer's works thematically worked brilliantly.
Shipbuilding on the Clyde
Spencer's wartime paintings of shipbuilding on the Clyde were genuinely full of energy and evocative of the period. They were particularly interesting to me when placed in conjunction with his landscapes; both had monetary motivations, but the accompanying text pointed out Spencer's resentment of his financial dependence on the landscape paintings.
It was always going to be difficult to find work to engage a non-art lover, and Ste wasn't particularly moved. He found it hard to grapple with the religious themes of the paintings when given the private details of the man's proclivities – I found his all-pervasive and porous concept of religion amusing.

Of course, I found the portraits interesting, and his last, painted months before his death, was quite touching. Most of all, it was his handling of paint that caught me, although I'm purposefully moving in the opposite direction… its density was undeniably attractive. There was a lot to think about. (No photographs allowed, hence no photographs here.)
I could have wandered around the galleries housing Hepworth's work for hours, but closing time put an end to that. Such a shame it's as far away as it is – the  building itself will draw me back, though.