Studio Notes 22/08/20 - Making face masks. It's time to step back out into the real, pandemic-razed world, so I need to sew new face masks.
The time has come to make some cotton face masks, months later than everyone else who has a sewing machine and a fabric stash.
My years of being tied to a sewing machine feel like an altogether separate life, and I've put off having to sew masks even though I know it's easy and useful, and a good use for my hoarded fat quarters and remnants.
I've managed to put it off because I've been out so rarely in the last few months since lockdown started that it was always a back-of-the-mind thing that turned into a looming chore. Getting the fabrics out helped with that feeling a bit.
Some of the fabrics I chose for making face masks is over a decade old, with one of my favourites being a blue and yellow batik I bought in Swan Street around 2009, I think. Some of the pieces were fat quarters bought at the New England Quilt Museum in 2010, and another was from Rye Lane in Peckham back in 2012. I think that because the fabrics have become souvenirs in a way, that has made it harder for me to cut them up… and then they hang around for even longer and become even more difficult to use.
Well, going back out into the real world with a real pandemic still afoot means using some of my stash for homemade face masks, and although I did want to sew them all by hand while relaxing in the evenings, I haven't actually been relaxing much in the evenings, so out the machine came.
Making your own masks doesn't exactly save you a ton of cash, as they are pretty affordable and reusable, so if you don't have the skill or will to make your own then there are talented makers to buy from such as my friend Carolyn from Restitched With Love who has been a face mask making trooper for months now.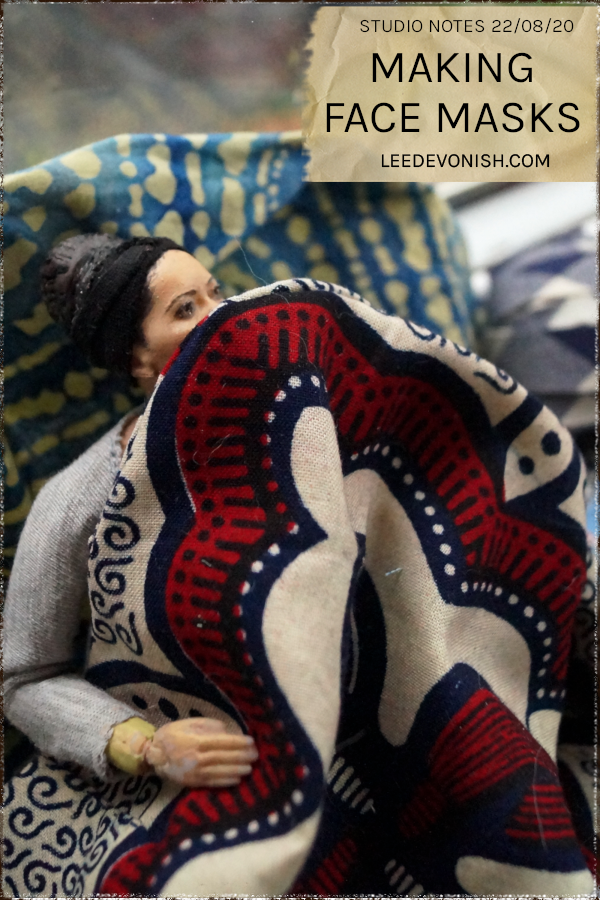 * denotes affiliate links