Can you use pure sable brushes with oil paint?
I sure hope so, because I do!
Seriously though, it seems as though every brush guide makes the blanket assumption that hog bristles are for oils and sable hairs are for watercolours. Unfortunately this just glides over the vast range of possibilities that paint holds out; there is no single way to paint in oils, and no single type of brush can cover every technique.
Sable brushes with oil paint
I'm using them with very liquid, thinned oil paint, so they serve my technique much more than rough hogs hair brushes do – although I'd been getting by with sable and synthetic blends beforehand.
It's the only way to create the fine lines and flat surface I'm after.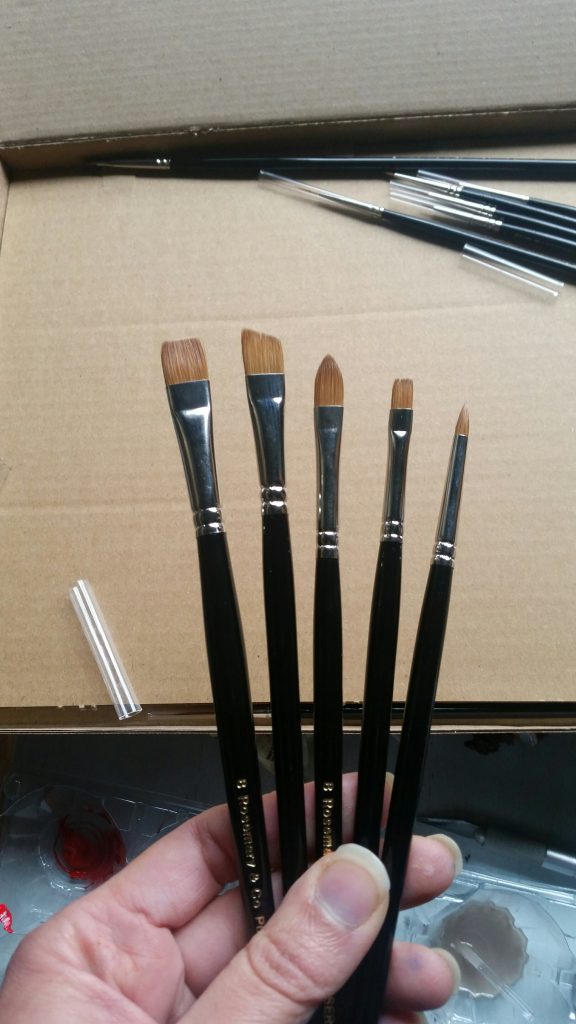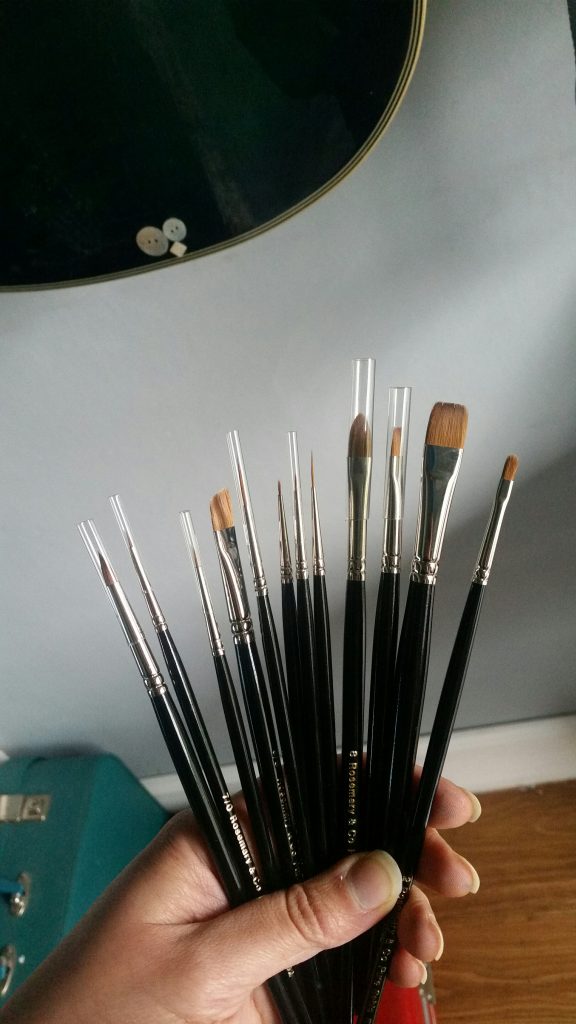 My current brush set:
I recently bought four micro brushes, two riggers, two brights, one angular liner, one filbert, one spotter and one domed filbert.
I've used watercolour brushes for oils for a long time now, and I can't see myself going back. I keep my old, scrubby hog brushes for mixing paint and pick up the colour from the old brush with the soft new one.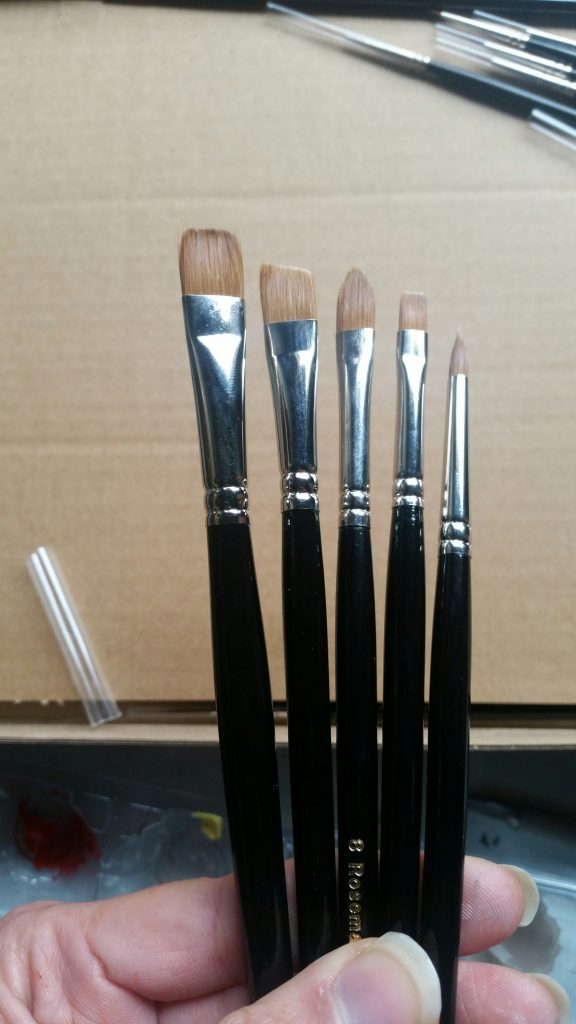 They arrived just in time to start a new painting (watch this space), and so far I'm delighted with the investment.
Keeping sable brushes in good condition when painting with oils
Of course, keeping a soft brush like a sable in good condition is going to be more of a challenge when using oils as opposed to watercolours. Besides doing my heavy-duty mixing with my old, scrubby brushes and a palette knife, I clean them more carefully than my older bristle brushes, first with a bit of Sansodor and then with good old soap. Nothing more expensive needed!
A bit of conditioner also helps to keep the hairs… well… conditioned. So far they're holding up brilliantly and I'm looking forward to expanding my kit and sharing the latest additions and new work!