I make contemporary feminist art in a mixture of media.
My artwork tends to be varied, and it can often be hard to restrict myself to one descriptor as I write, paint, draw and make sculptures. Use the links to jump to different pages or the menu at the top right of the site.
Painting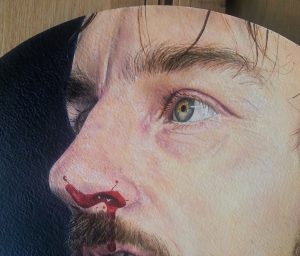 I've come to develop a love of intense looking when it comes to making paintings – striving for clarity and detail, but trying to make these say something more than mimesis.
I also enjoy the way that the illustrative comes into play when medium is switched from oils to watercolour, and the division between fine art and illustration comes into question.
Sculpture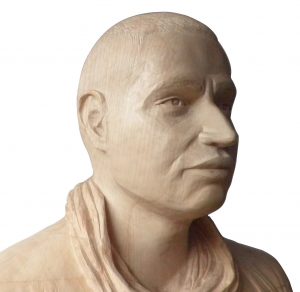 My sculptural works combine reductive, additive and casting processes. I often carve wood as well as other materials – paper, cardboard and more – as well as sculpting in clay.
In the past I worked extensively in ceramics – in fact, I majored in ceramics (slipcasting in particular) in my first year of art school.
Although I no longer work exclusively in this medium, the experience of branching out into an almost entirely foreign visual language shaped my love of making, and looking back, I realise that this might have been the point where I could no longer happily define myself in singular terms. I have to make work in a variety of materials.
Drawings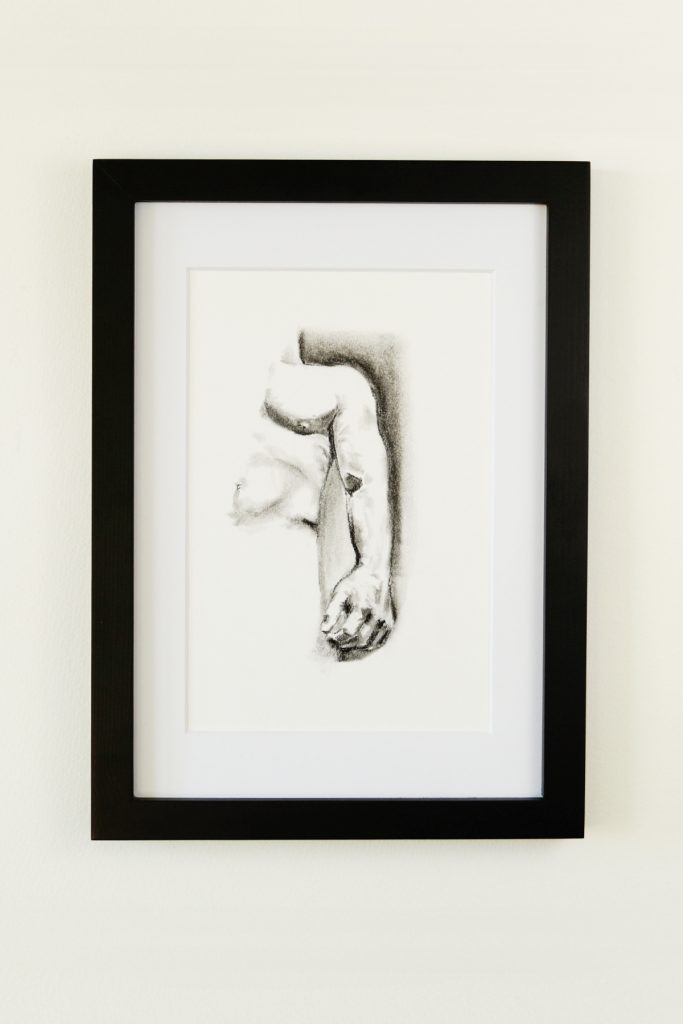 Again, the lines of medium and intention are blurred in this case… I find it interesting to make work that sits between categories, and my handwriting prints straddle monoprint, drawing and painting. I also create screen prints and more rarely, block prints.
Drawing naturally underpins the majority of my creative practice, as the strong focus on observation could not have developed without a commitment to drawing.
My drawn works are more than preparatory pieces, though; they stand in their own right.
Buy original prints. Buy original drawings.
Printmaking
I love the idea of creating unique works of art that are, at the same time, identical to others. There's something familial about an edition of prints – something about the way we humans are also original copies.
Making prints in 3d and 2d
I used to work in ceramics, obsessed with slipcasting perfect multiples.
Printmaking appeals to me in the same way that cast multiples do, as I like to think about the idea of the repetition being more important than the material it's presented in. Within my works you may find sculptures that are prints and prints that are paintings.
Printmaking methods
I produce screen prints, lino prints, woodcuts, and make casts in a variety of materials. I also like to "print by repetition" – cutting paper, repeating handwriting – and to cast sculptures in clay and other materials.
Small print editions
I rarely create an edition larger than 10 prints; within editions there will often be an element of variation to subvert the concept of an identical print.
Print variations
Identical, yet different, is the theme I like to apply to my printmaking practice. Varying a print run to split it into different works is how I like to express my understanding of making a print.
Projects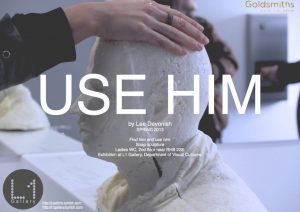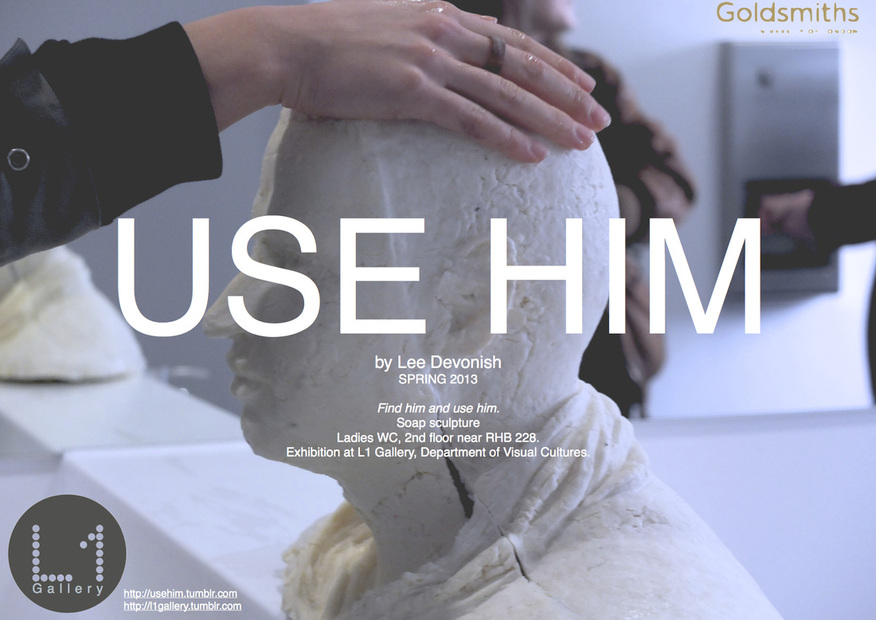 I've worked on a variety of curatorial projects and installations since 2012 and am currently writing and editing for several websites. I'm bringing several disparate interests together into a project called Foreign Exchange.
This is a departure into the realm of finance, which traditionally excludes women, despite the fact that the world's economies are fuelled by women's work.
---