The Haworth Annual Open 2017
The preview for the Haworth Annual Open Exhibition was on Friday, September 29th. I couldn't make it, but I did go the next day to see the exhibition and visit my selected pieces, Fight and At Rest.
This is the first year that I've entered the Haworth Annual Open, and I was very happy to see that the exhibition was clearly very well chosen – no, I know what you're thinking: I would say that, as I was included, right? Well, what I mean to say is that whilst smaller venues get the 'provincial' label, the quality of the work on display was clearly well beyond village tea room standard, and this exhibition should be on a stealthy collector's list for picking up a hidden gem or two.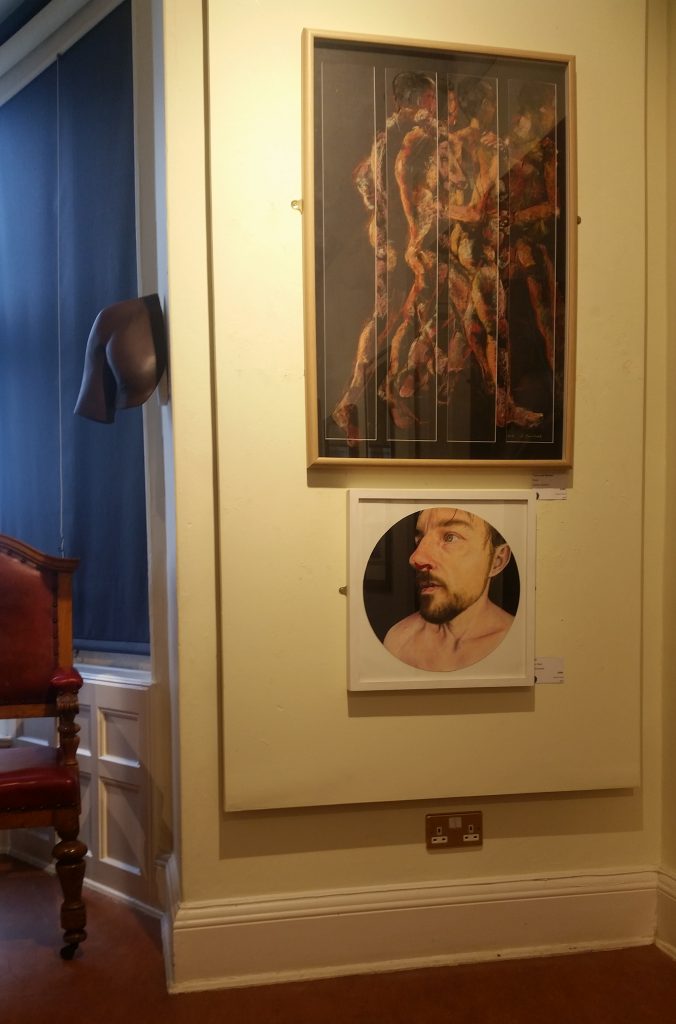 Whilst veering strongly towards representational realism, as you would expect, the variety of working methods employed by the selected artists is refreshing.
I thought that my painting did benefit from a good position, directly in the line of sight from a doorway; it did however have the disadvantage of being quite low and wrestling with the large, commanding work right above it. But the trio of artworks complement each other well, being loosely of the same subject matter.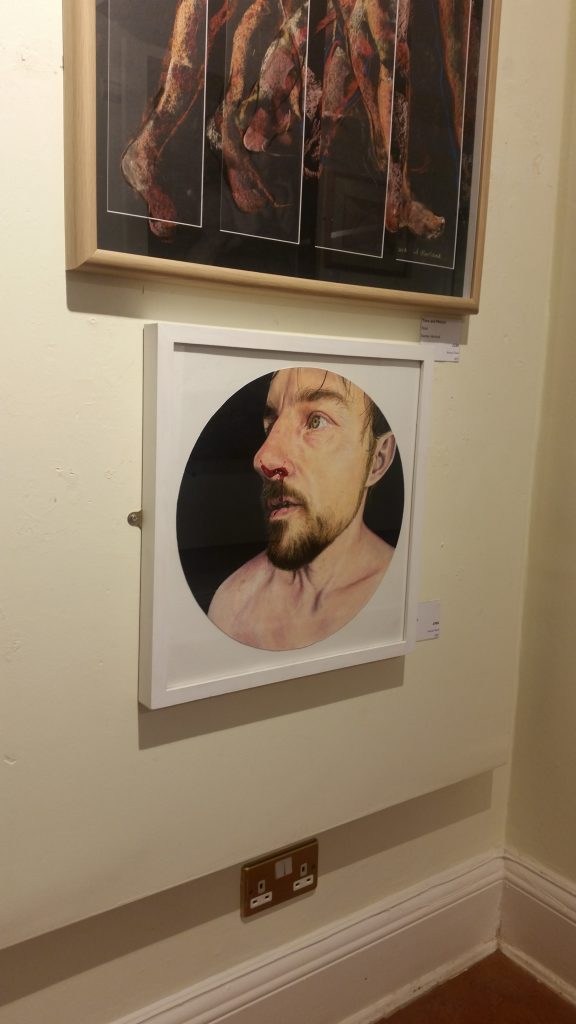 At Rest has an odd position, but I like it – perched on an edge, adding to its uneasy (I think) quality.
These were hung in Room 4, which was entitled "People and Portraiture".
Across the hall, Room 3 held "Abstract and Animals", and upstairs the corridor and Exhibition Room held "Woodlands, Waterfalls, Still Life and Steam Trains".
The hanging was carried out by the members of the Haworth Artist Network, who did a very good job.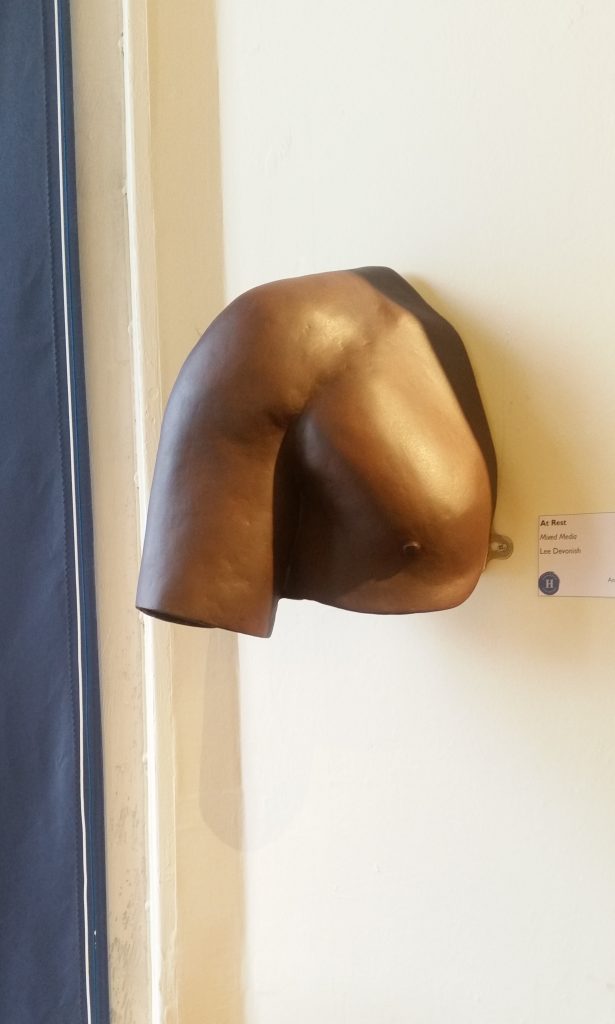 The Haworth Annual Open 2017 in Accrington opened on the 29th of September and runs until the 26th of November. The gallery is open between Tuesday – Friday 12 – 4:45 pm, and Saturday – Sunday 12 – 4:15 pm.