Is Etsy any good for selling fine art?
There's always so much to think about when it comes to practicing as an artist – will it be commissions, participatory work or studio based? If you've decided to create pieces for sale and then, to represent yourself as an artist, it still doesn't necessarily make your path much straighter.
Where to sell? Choosing a platform as a self-representing artist
Today's proliferation of outlets for selling art is a fantastic thing, but it can also be confusing. Just because you could be everywhere at once doesn't mean that you should be. Now that the internet has democratised so much of the creative industries, it's important to put your work in the right places – places that avoid the 'cheapening' effect that this democratisation can inevitably bring.
I've tried a few different platforms for selling my artwork, and what I think has become the most important thing to influence the selection process is faith. Does this website and the way it feels inspire faith? Do I have faith in the way it makes my work look and feel?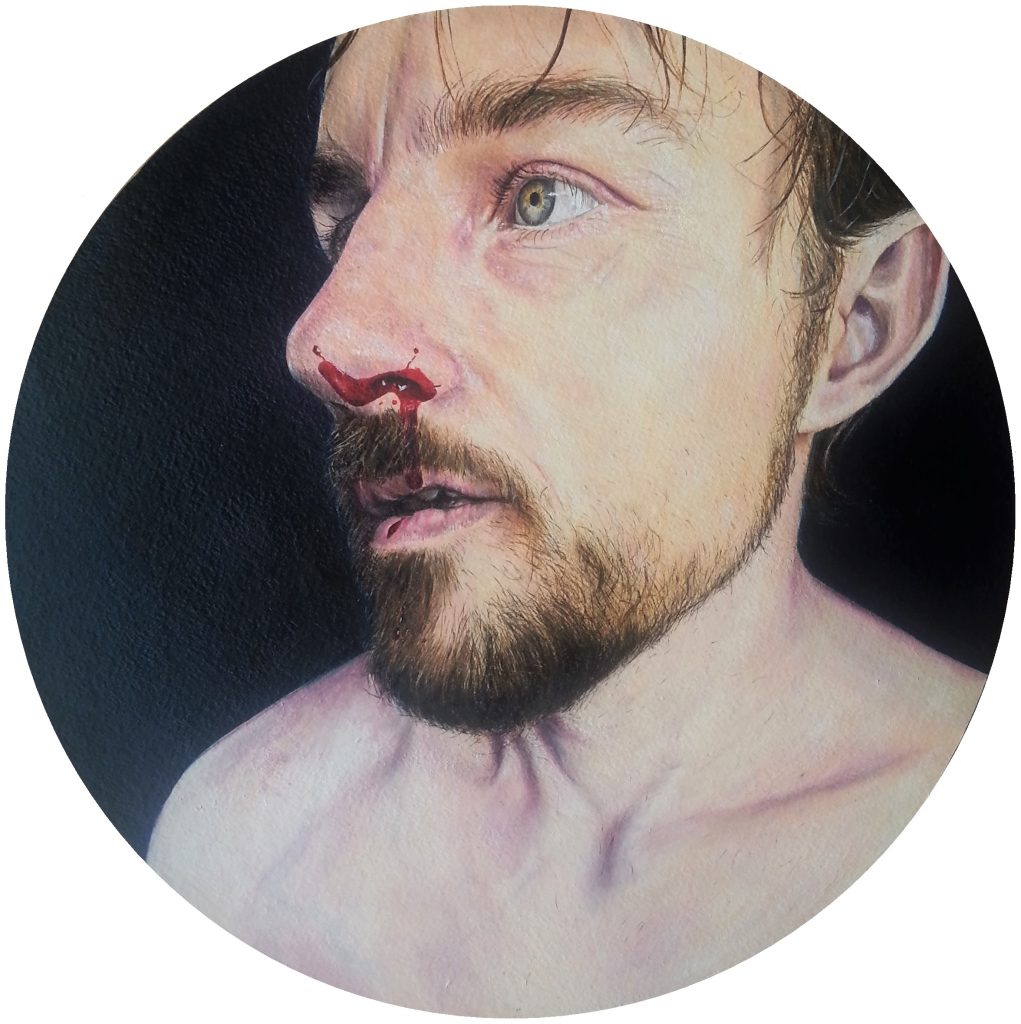 My initial doubts about Etsy: was it appropriate for selling fine art and not just crafts?
For my original artwork, I have faith in Etsy. I've been aware of it for years, but never used it to sell my art before… but I set up a shop in 2016.
Etsy has definitely changed since I first heard of it: it's big, and it's not as purely hand-made as it used to be, but it still seems to be the natural home for a self-representing artist like myself. It's professional but personal at the same time, but just seems more… human, I suppose.
I'll confess that I was wavering at first as to whether to set up a shop or not. I'm the kind of person who always has 5 projects on the go at once, and I didn't want to jump into something else that might not have been right for me.
My friend Ellie had recently opened an Etsy shop of her own for her handmade candles and wax melts, and whilst I admired it, our work was very different. I was convinced she'd do very well, but wasn't sure about my kind of art (and my kind of prices) working on the same website.
Maybe this was because I thought of it more as an outlet for craft and jewellery – perhaps better for the kind of things I made years before (bags, clothing and the like) when I had a craft-based business. I had to see my current self inhabiting the space, not my former self.
It wasn't really helped by the fact that I couldn't find a category for art on the homepage, either.
Other artists selling on Etsy
I got the push from another artist whose Twitter link led me to his Etsy shop – and it was just what I needed to see. His shop seemed authentic, accessible and true to his story, and didn't detract from his work at all.
Looking around, I found lots of other examples of fine artists using Etsy to showcase and sell their work, with shops such as littleprintpress standing out as a beautiful example of an online gallery. It turned out that art & collectibles are nestled under the home & living category – finding my nook made me feel more at home.
I set up my own shop at last, and very importantly I'm happy with the company it keeps, surrounded by artists, craftspeople and designers.
How to set up, curate and market your art gallery on Etsy
Often, something as simple as being able to envision success can make the world of difference to actually attaining success… but the best way to attain it is to stop waffling and just go for it.
If you're interested in selling on Etsy as well, click this link to get 40 free listings. It's the best way to get started without fear of financial outlay.
Creating listings is easy – I'm not a natural salesperson or schmoozer, and like I said, having 5 projects on the go tends to make me less than patient when it comes to administration, so I really appreciate a simple system!
Curation
I've partitioned my work out amongst the different platforms I currently use, so that Etsy gets only the original, high value work and I list prints and cards elsewhere. From here my intention is to add relevant work to maintain a collection based on quality over quantity.
Marketing
With so many artists vying for attention, the only way to stand out is to take control of your own marketing: promote your listings yourself, through social media and offline contacts. Join my Facebook group for artists to network and my Pinterest group board to promote your blog posts and Etsy listings.