New Rosemary & Co brushes!
New brushes are always a huge treat for me, but I finally let rip and bought myself a set of pure sable brushes from Rosemary & Co. I've only discovered them recently (last to know, it seems) and I love them.
Sable brushes with oil paint
I'm using them with very liquid, thinned oil paint, so they serve my technique much more than rough hogs hair brushes do – although I'd been getting by with sable and synthetic blends beforehand.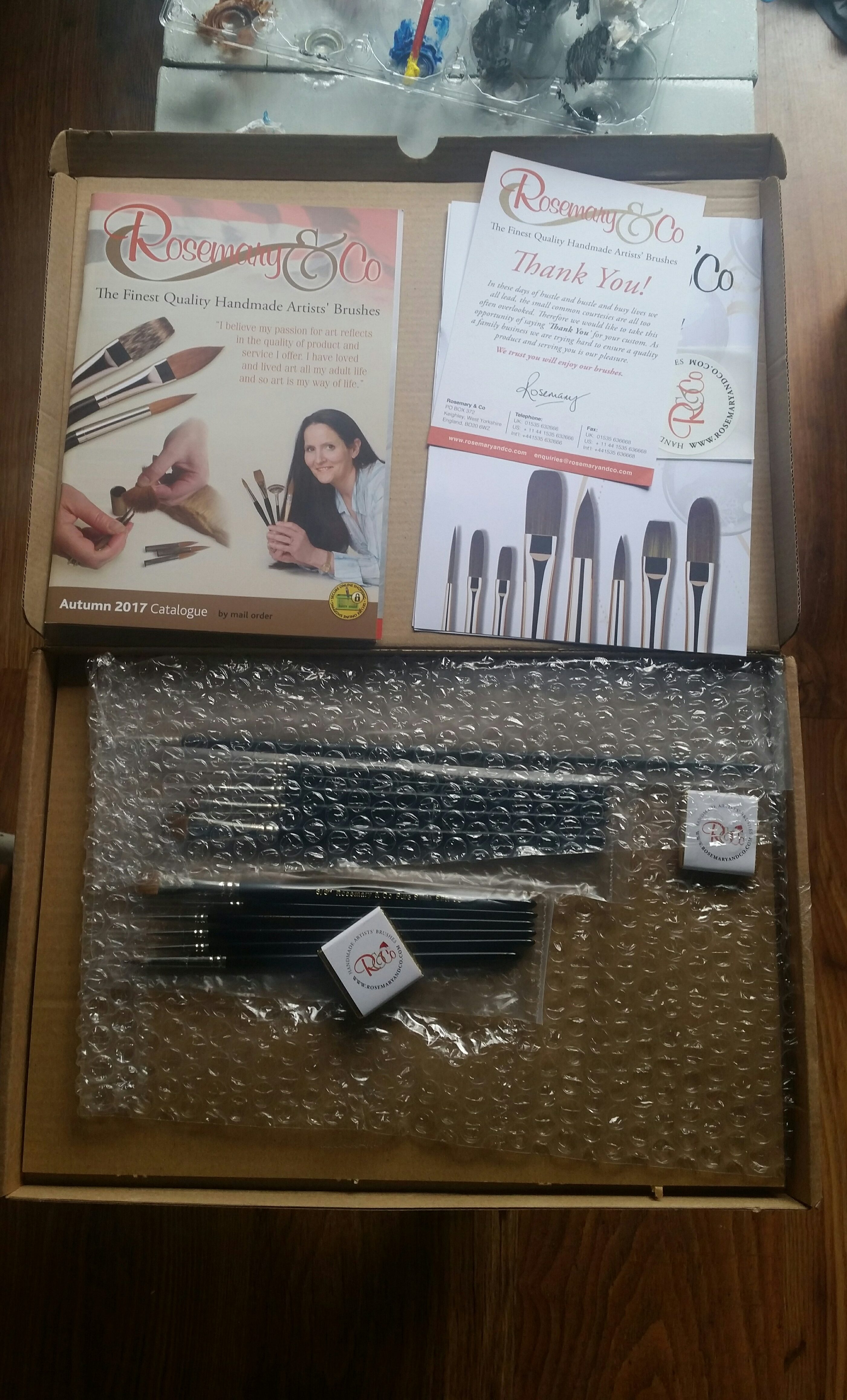 I was pretty impressed by the speed of the delivery (and the chocolate included – winner).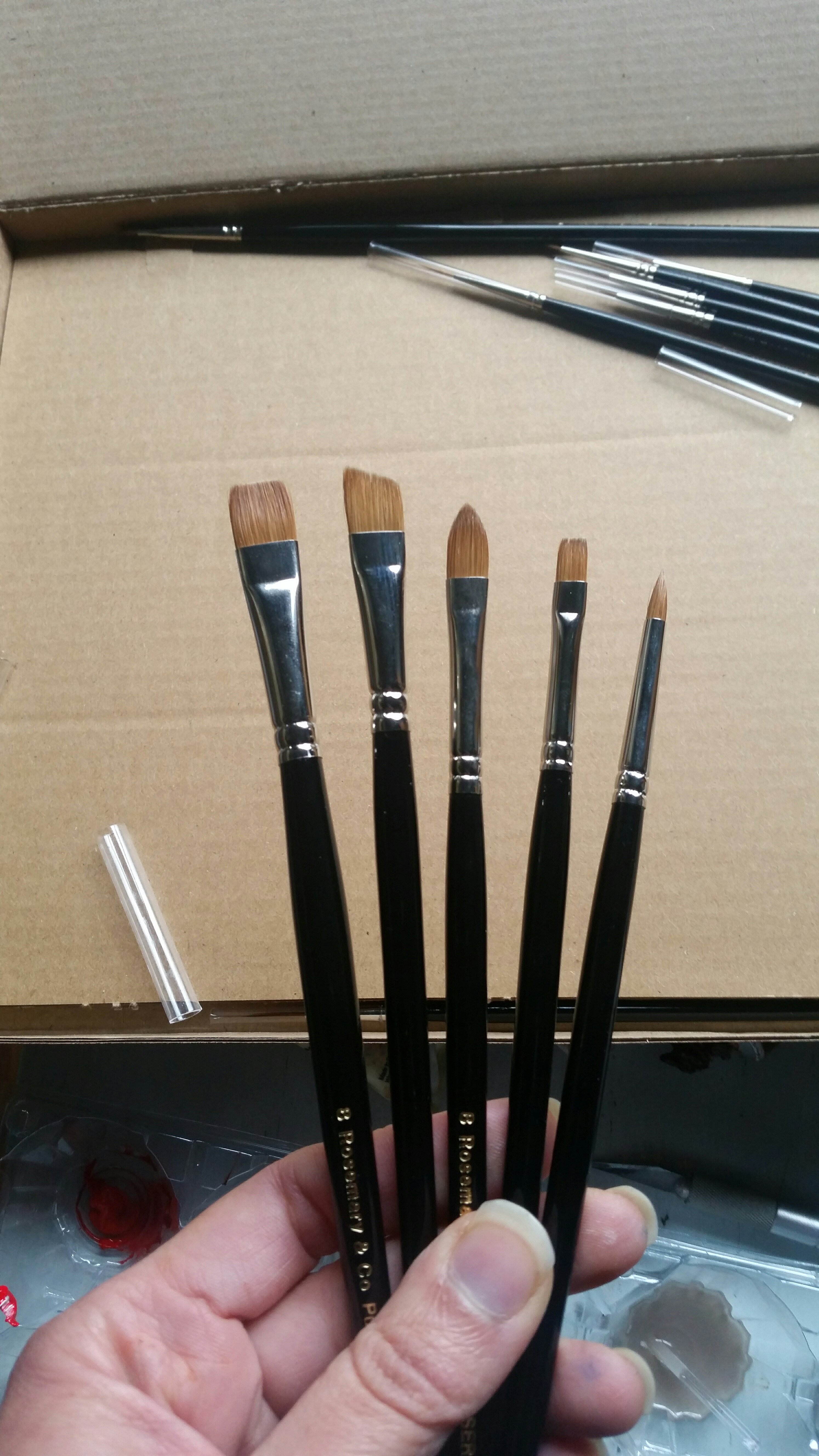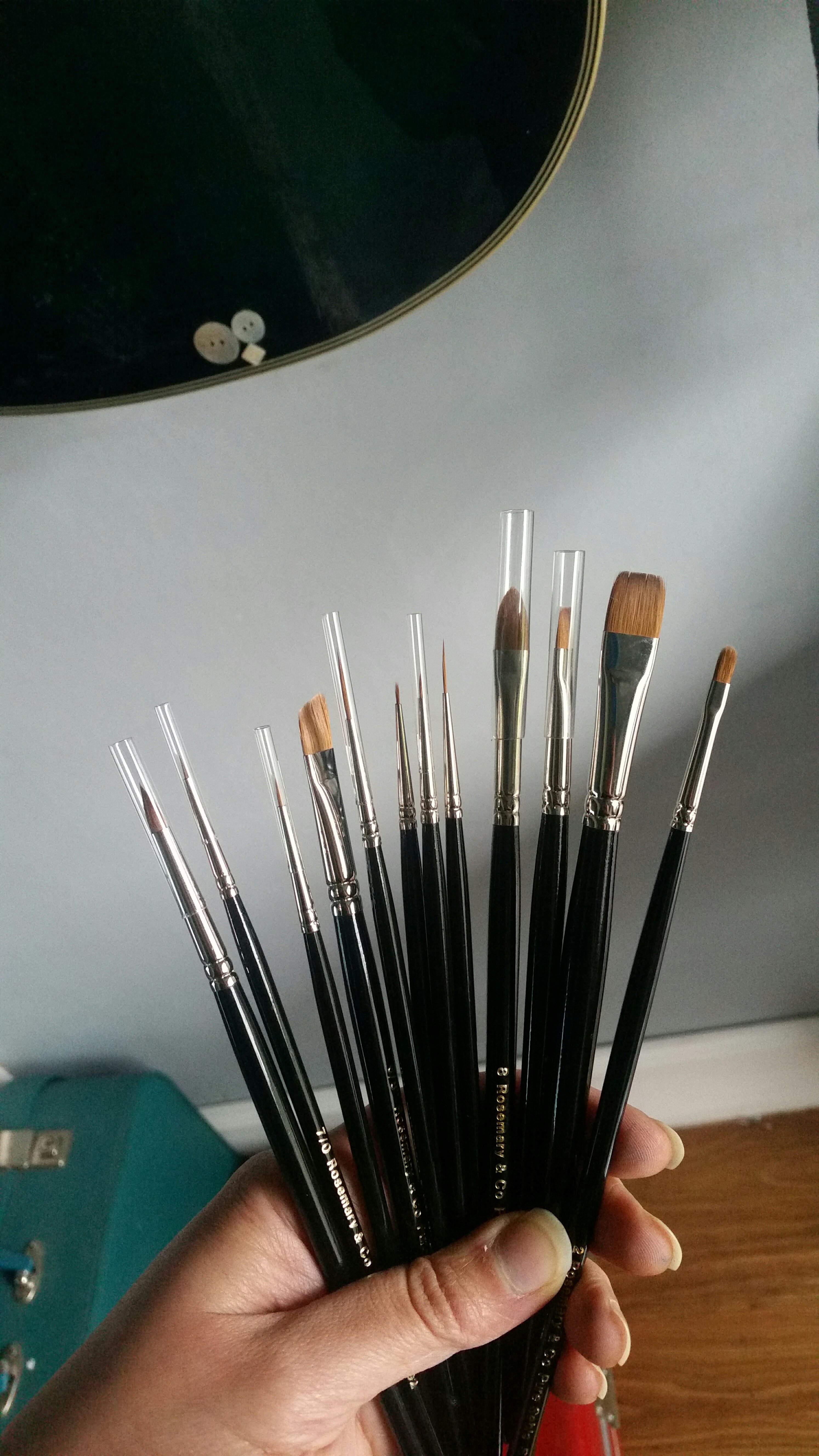 I bought four micro brushes, two riggers, two brights, one angular liner, one filbert, one spotter and one domed filbert.
I've used watercolour brushes for oils for a long time now, and I can't see myself going back. I keep my old, scrubby hog brushes for mixing paint and pick up the colour from the old brush with the soft new one.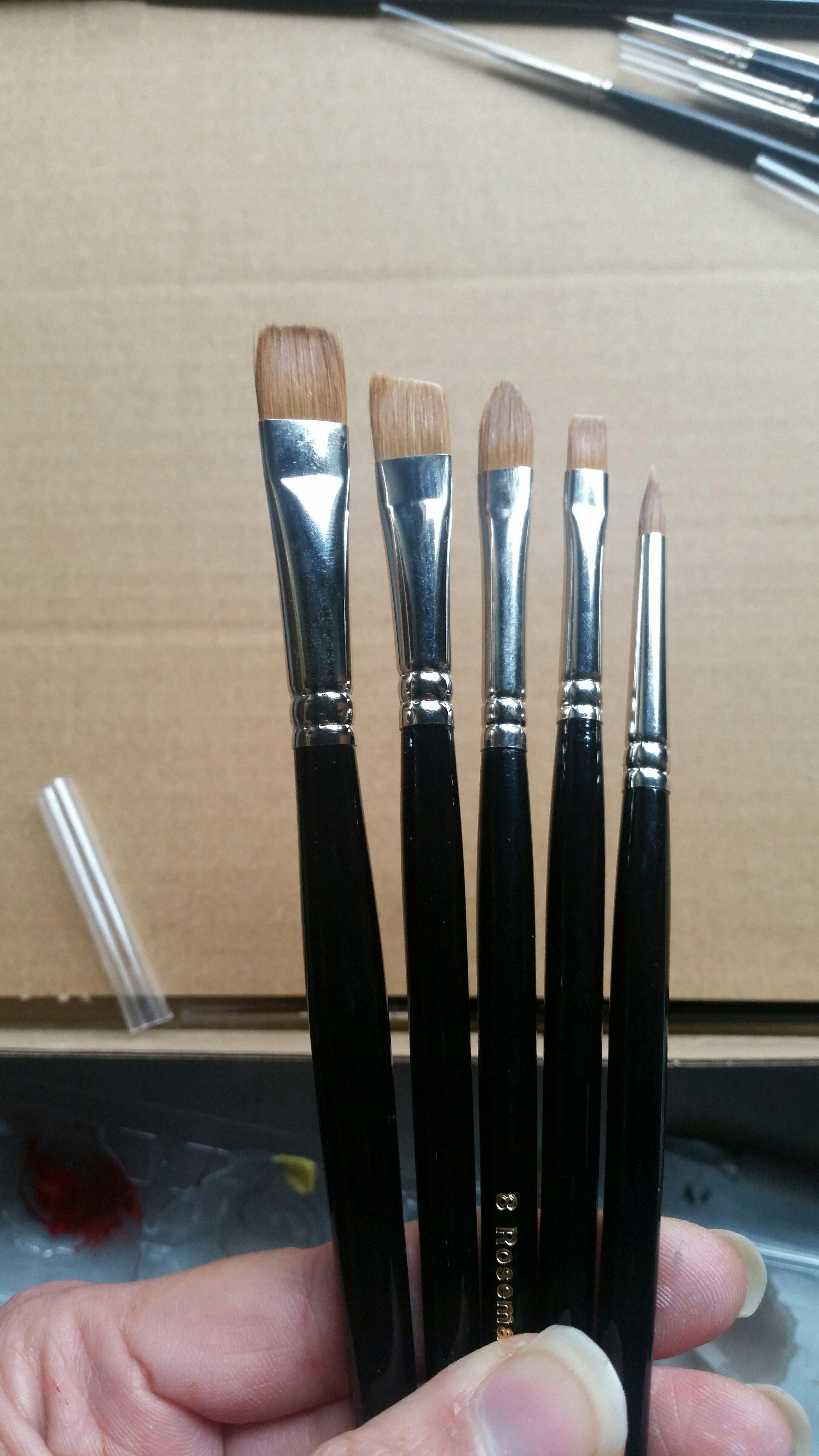 They arrived just in time to start a new painting (watch this space), and so far I'm delighted with the investment.